The Most Distracting Websites And How to Avoid Them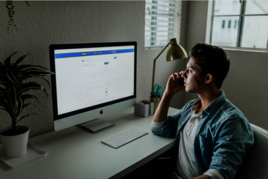 People are at risk of being distracted whenever they are online. To make the most of your working hours, you need to maintain focus, which is incredibly hard to do with so many websites causing distractions.
💡 To determine which websites distract you most, read our article How to Not Get Distracted When You're Working Online.
Below you'll find categorized lists of some of the most distracting websites online as well as tips for how to avoid online distractions.
The Most Distracting Websites to Watch Out For
Everyone is distracted by different websites and you may find you need some of these popular websites for your work. Use this list as a guideline and starting point. Add any sites you find yourself spending too much time on and remove any you find productive for the work you do.
Email Distractions
gmail.com, mail.google.com, mail.yahoo.com
But, don't you need to check your email in order to work?
Yes, you definitely don't want to ignore your email all day, but checking your email too often, or as emails come in, can be incredibly distracting. Each time you break from a task, you throw off your focus. Check your email at designated times throughout the day so that you establish an interruption-free block of time to knock off important tasks.
Social Media Distractions
facebook.com, twitter.com, pinterest.com, tumblr.com, instagram.com, flickr.com, meetup.com, ask.fm
Social media websites are designed to be distracting.
The content on social media feeds is endless, and there's always something new to see. If you don't absolutely need social media open for the work you do, avoid these websites during work hours. Social media websites often leave people feeling worse than they did before, so consider avoiding them during your breaks as well.
Media Distractions
netflix.com, youtube.com, hulu.com, imgur.com, vimeo.com, ted.com, blogger.com, imdb.com, deviantart.com, break.com, collegehumor.com, funnyordie.com, liveleak.com, twitch.tv, soundcloud.com, theonion.com, cracked.com, tmz.com, vice.com, rottentomatoes.com
Unless you need one of these websites for the work that you do, avoid, avoid, avoid. Media websites are designed to keep you there, often automatically playing one piece of content after the next.
Shopping Distractions
ebay.com, craigslist.org, etsy.com, amazon.com
If you can't stand shopping, you won't need to worry about these sites.
But, if you're someone who frequently finds themselves caught up Christmas shopping in June, or endlessly scrolling through handmade Etsy products, then watch out for these websites. If you think of something you need to order from Amazon, don't immediately jump to the website. Write down the item you need, so that you remember to visit Amazon after work or in between your productive work hours.
News Distractions
bbc.com, forbes.com, economist.com, nbcnews.com, cnn.com, foxnews.com, msnbc.com, huffingtonpost.com, businessinsider.com, buzzfeed.com, yahoo.com, nytimes.com, bloomberg.com, usatoday.com, washingtonpost.com, theguardian.com, npr.org, wsj.com, time.com, news.google.com, cnet.com, cnbc.com
Whether there's big news in the world or not, there's always something being reported. While it's good to stay up to date on local and global affairs, you won't miss much by only checking in on the news once a day. If you find news programs particularly addictive, consider blocking off a specific time each day or each week that's designated for the news. If you want to cut out the news altogether, but don't want to be left completely in the dark, build catching up on the news into your social life. Make conversation with people by asking them what's been happening in the news.
Bitcoin Distractions
coinbase.com, blockchain.info, coinmarketcap.com
If the amount of time you spend checking bitcoin prices is getting out of hand, you may want to watch out for these websites.
Sports Distractions
bleacherreport.com, espn.com, foxsports.com, cbssports.com, mlb.com, nfl.com, nhl.com, nba.com
Sports sites won't be distracting for everyone, but for those who closely follow the stats of their favourite teams, make sure to limit the time you spend on these websites. Don't forget to turn off sport app notifications on your mobile devices too.
The closer it is to playoffs, the more important it is to monitor your distracted time and what notifications you allow.
Distracting Blogs and Aggregators
techcrunch.com, mashable.com, engadget.com, gizmodo.com, gigaom.com, boingboing.net, wired.com, theverge.com, lifehacker.com, readwrite.com, recode.net, arstechnica.com, macrumors.com, tomshardware.com, thenextweb.com, 9to5mac.com, zdnet.com, venturebeat.com, news.ycombinator.com, slashdot.org, reddit.com, digg.com, techmeme.com, producthunt.com, fark.com, popurls.com, metafilter.com, quora.com, medium.com
Blogs and aggregators are distracting because they are always producing new content. That's the goal of a blog: produce new content and keep readers on the website. Think about the blogs that you read most often. Are there any additional niche blogs you follow that you should avoid when trying to be productive?
How to Avoid Distracting Websites
1. Block Distracting Websites
If you struggle with self-control, use a website blocker to block the sites you find most distracting. There are many apps available at a low cost that will block websites for you during specified working hours.
Focus is a website and application blocker for Mac that helps keep distractions at bay when you're working online. Focus blocks distracting websites so you're not interrupted by a Facebook notification reminding you of the embarrassing photo you posted on your wall ten years ago. Block any website or application that causes distractions to establish productive bursts of work.
2. Manage Your Notifications
Your website blocker will not be enough if you are still interrupted by phone calls, text messages, or email notifications. Nearly every app under the sun requests your permission to send you notifications, but the good news is, all of these distractions can be managed.
Take the time to manage your notifications on all of your connected devices. That includes your computer, phone, smartwatch, iPad, wearables, etc. Ask yourself: do I need to allow notifications from this app all day, every day?
3. Set Time Limits For Distracting Websites
If you choose to visit distracting websites or apps, set limits on the time you spend there. A few minutes can easily turn into a half hour, especially for the websites that distract you most.
When you decide how much time to allow yourself on a distracting site, consider what that time means over 1 day, 1 week, 1 month, and 1 year. You may think an hour on social media or news sites each day is okay, but what does that 60 minutes look like over time?
For example, 60 minutes on a distracting website every day:
= 7 hours per week.
= 1 day and 6 hours per month.
= 15.2 days per year.
What would you do with an extra 15 days each year?
Try The Pomodoro Method. The Pomodoro Method separates work time from distracted time to improve flow and mental agility. The widely used tool segments your work into productive blocks with timed breaks in between. If you use Focus to block distracting websites, you can utilize the pomodoro timer built into the app.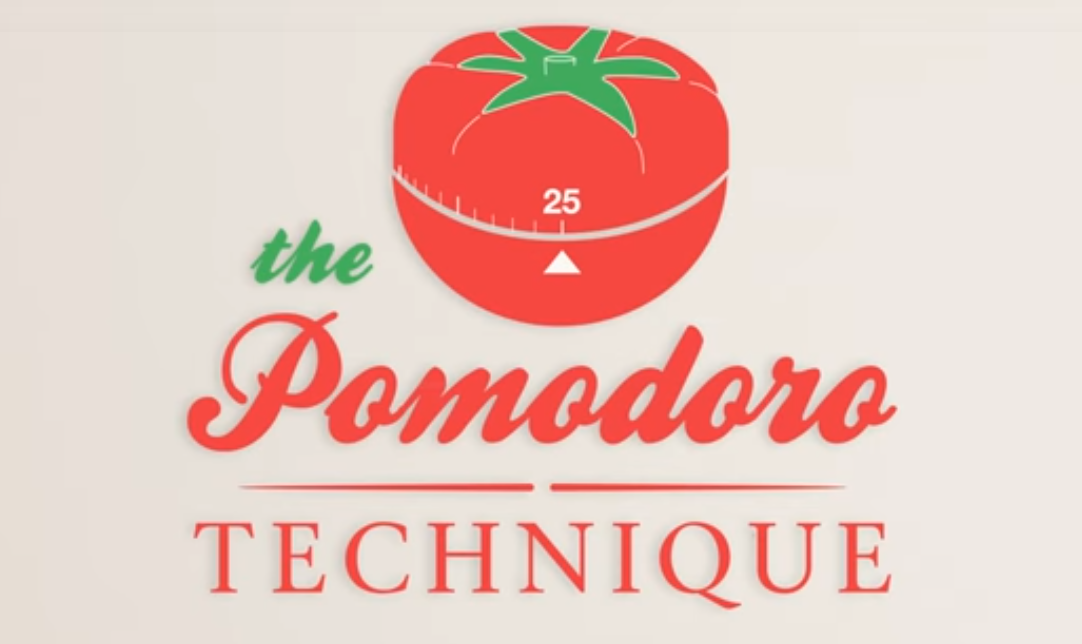 🍅 Learn more about the Pomodoro Technique and how to use it to manage your productivity.
4. Make Gradual Changes
Cutting out distractions is tough when you go cold turkey and even more difficult to stick to. Let's face it; forming good habits is hard work. If you want to make a habit stick, you need to start small and build.
If you want to cut down on distracting websites, make gradual changes. Distracting websites are incredibly addictive, so you'll need to combat that with healthy online habits. Consider reducing one distracting website at a time, or reduce the time you spend on distracting sites a little each week until you get where you want to be.
Building small habits one step at a time will help you maintain your online goals long-term.
💡 Learn more about forming long-term habits in our article: Reach Your Goals With These Scientifically Proven Goal Setting Strategies.
Keep Your Focus
Continue building healthy habits online and offline.
☀️ How to Establish and Stick to a Morning Routine
💻 How to Overcome and Combat Too Much Screen Time
---
Drowning in distractions? They're chipping away at your productivity and focus. Fight back with Focus, the macOS app designed to block distractions and keep you on track. Regain your focus, achieve your goals, and find balance. Give Focus a try and see the difference it makes!

Download Focus
Try Focus free for 7-days!