Access Every Mac Productivity Tool You Could Ever Need With Setapp
With Setapp, you can access a suite of Mac productivity tools (including Focus) for a subscription of only $9.99 a month. They have an ever-growing suite of 160+ applications for every task you could want to accomplish on your Mac. From blog writing to developing to tidying up your life, Setapp has all of the apps you want plus so many more you didn't know you needed.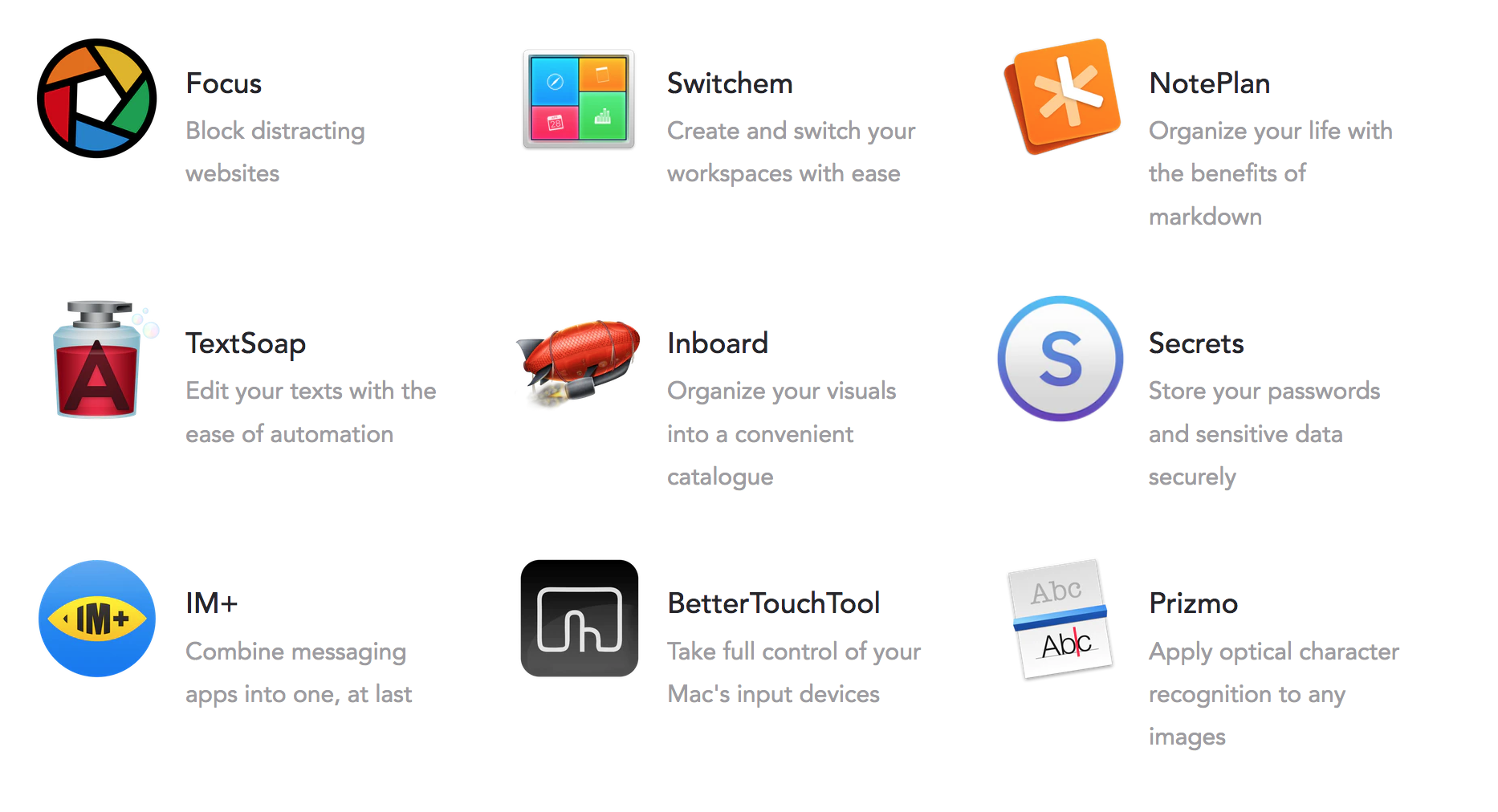 Setapp Pricing
Setapp for personal use comes with Monthly, Annual, and Family options. Monthly is Setapp's classic option, available for $9.99 a month. This option grants you access to their entire suite of 160+ apps across two Macs. The Annual option is the same, only the cost per month is slightly reduced at $8.99 and billed yearly.
The Family option is available for $19.99 a month. It offers access to their entire suite of apps for five separate Macs. You can also add additional devices to any plan for an extra $4.99 a month each. Setapp offers a 7-day free trial, so you can take it for a spin before you pay anything. Setapp also offers a business option with a 30-day free trial.
New apps are added all the time, with no increased cost to the customer.
What Apps Are On Setapp?
Below we've highlighted some of our favorite apps and a few that caught our attention on Setapp. It was tough to choose just a few from the list of over 160 helpful apps for Maintenance, Lifestyle, Productivity, Task Management, Developer Tools, Writing & Blogging, Education, Mac Hacks, and Creativity. View the full list of Setapp applications to learn how Setapp can revolutionize the way you use your Mac.
Are you tired of your Mac telling you it's out of space? Gemini 2 scans your entire Mac for duplicate files and pre-selects those that can be deleted safely, so you don't have to go through each file yourself. It locates both duplicate and similar files, which can take up even more space on your already limited drive. Free up an entire gigabyte by getting rid of duplicate files and extra folders in a single cleanup.
Bartender is a straight up utility app with a twist. It's a one-stop menu bar organizer for Mac that helps you organize, search, and get full use out of your Mac menu bar icons without making your desktop cluttered, so everything stays neat and tidy. With a minimal interface and straightforward value, Bartender stays unobtrusive but ready to serve exactly when you need it.
Focused is a simple, straightforward text editor. And they mean that. It's a plain window with settings on the side that easily disappear. The app has convenient writing tools, as well as built-in markdown for quick web adaptation. Zen-mode fills your entire screen with blank paper and turns on quiet, relaxing music, leaving you alone to complete your writing without any flashing notifications.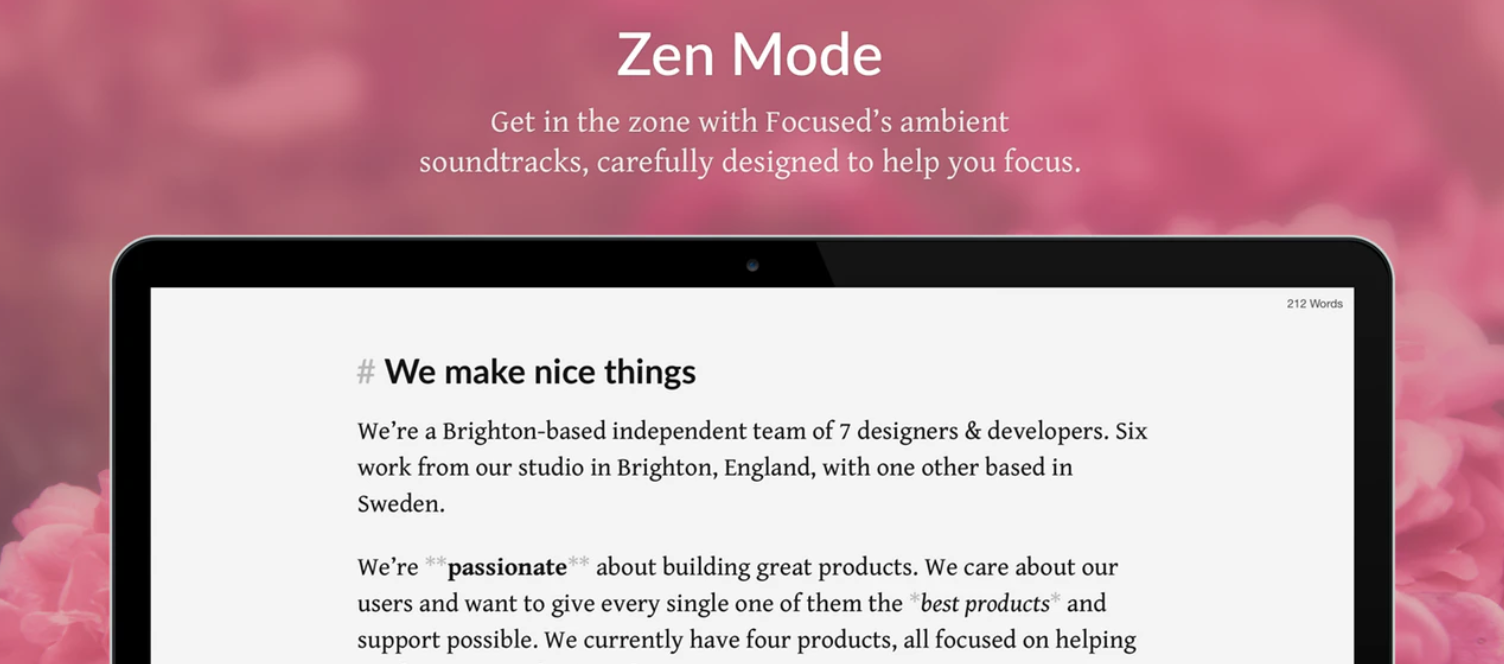 The Paste app automatically tracks everything you've copied and pasted, so you can simultaneously copy and paste several items at once and still gain access to the content you've previously copied within seconds. And the format of the content doesn't matter. The Paste app tracks and keeps everything from screenshots to pictures to text to links, so your Mac's clipboard capacity quickly becomes unlimited.
Mate Translate is a revolutionary translator app, allowing you to effectively communicate with people regardless of whether or not you actually speak the same language. The app can translate both popular and uncommon languages in real time, in any language pairs, and it's capable of interacting with 103 different languages. You can access this tool by clicking the icon in the menu bar, or you can set up a shortcut that's most convenient for you. You can also access Mate while you're offline, as Mate automatically saves everything you've previously translated.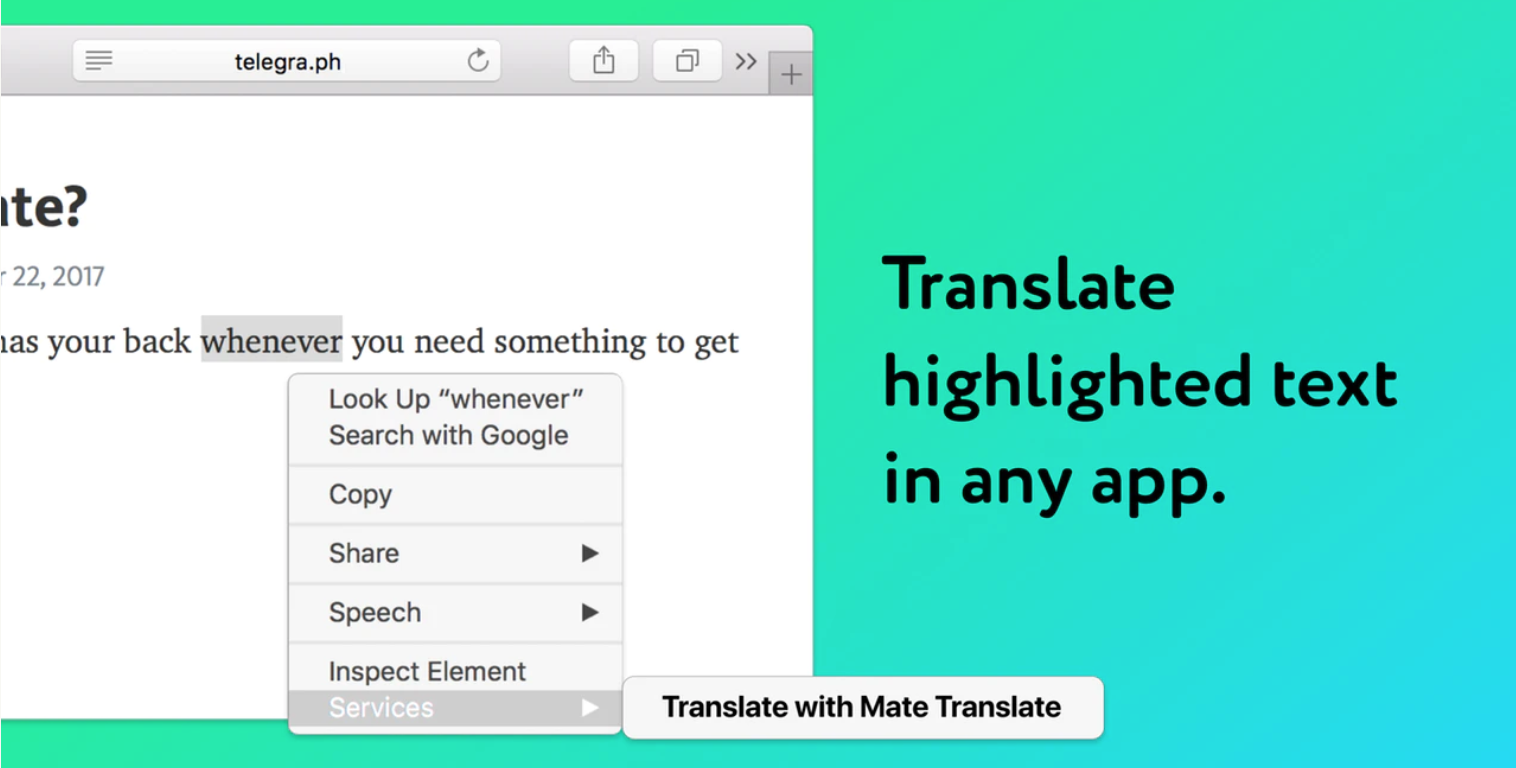 Timing is an automatic time tracking application that analyzes how you use your Mac, groups the activities, and then provides you with a comprehensive report so you can figure out what you accomplished within a specific amount of time. Timing tracks your work and the usage statistics on documents, applications, or websites, allowing you to concentrate on the work you need to do without keeping one eye on the clock.
XMind is a mind mapping software that allows you to see the entire project you're planning so you can keep your thoughts organized in an aesthetically pleasing structure. The app offers two presentation modes, walk through and slide-based. Walk through mode enables you to display the results of a mind mapping session in a shifting view that dims everything but the topic you're focusing on. You can also present the session in a sophisticated slideshow. XMind offers Gantt chart view, as well as ready-made templates designed to fit any business or topic.

We're super proud that Focus is a part of Setapp's suite of amazing productivity apps. With Focus, you can block and manage distractions online to establish productive bursts of work. Never get distracted by a news article, social update, or blog aggregate again… at least not while you're working. 😉
🖥 The Consequences of Distraction: Why You Need to Block Distracting Websites
Focus gives you control over the specific webpages you want to block, and when you want to block them. Create your own schedules, integrate with Pomodoro timers, and customize your productivity with scripting in Focus.
We'd recommend our free 7-day trial, but you won't need it with Setapp!
Keep Your Focus
Continue reading for productivity tools, resources, and advice so that you never lose focus.
💻 8 of the Best Apps for Remote Workers
💻 8 of the Best Productivity Apps Designed Specifically for Mac
Posted on November 20, 2019
---
Drowning in distractions? They're chipping away at your productivity and focus. Fight back with Focus, the macOS app designed to block distractions and keep you on track. Regain your focus, achieve your goals, and find balance. Give Focus a try and see the difference it makes!

Download Focus
Try Focus free for 7-days!