Focus is a Mac distraction blocker that can block any website, block any domain, subdomain or page, and even block by keyword, wildcard, or regex.
It is the most powerful website blocker on the planet.
It can even switch modes entirely, from a Block List to an Allow List.
By default, Allow List blocks the entire Internet.
If you only have a few websites you want to allow, and block everything else, creating an Allow List of websites is the fastest way to block distractions on every browser for macOS.
How to enable Allowed Websites in Focus
To get started, click the Focus menubar icon, then select Preferences in the drop-down menu.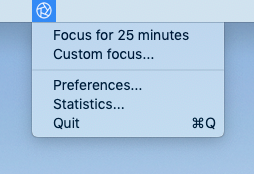 Then select the Blocking panel from Focus Preferences, and switch Block these websites to Allow these websites. Focus should look like this: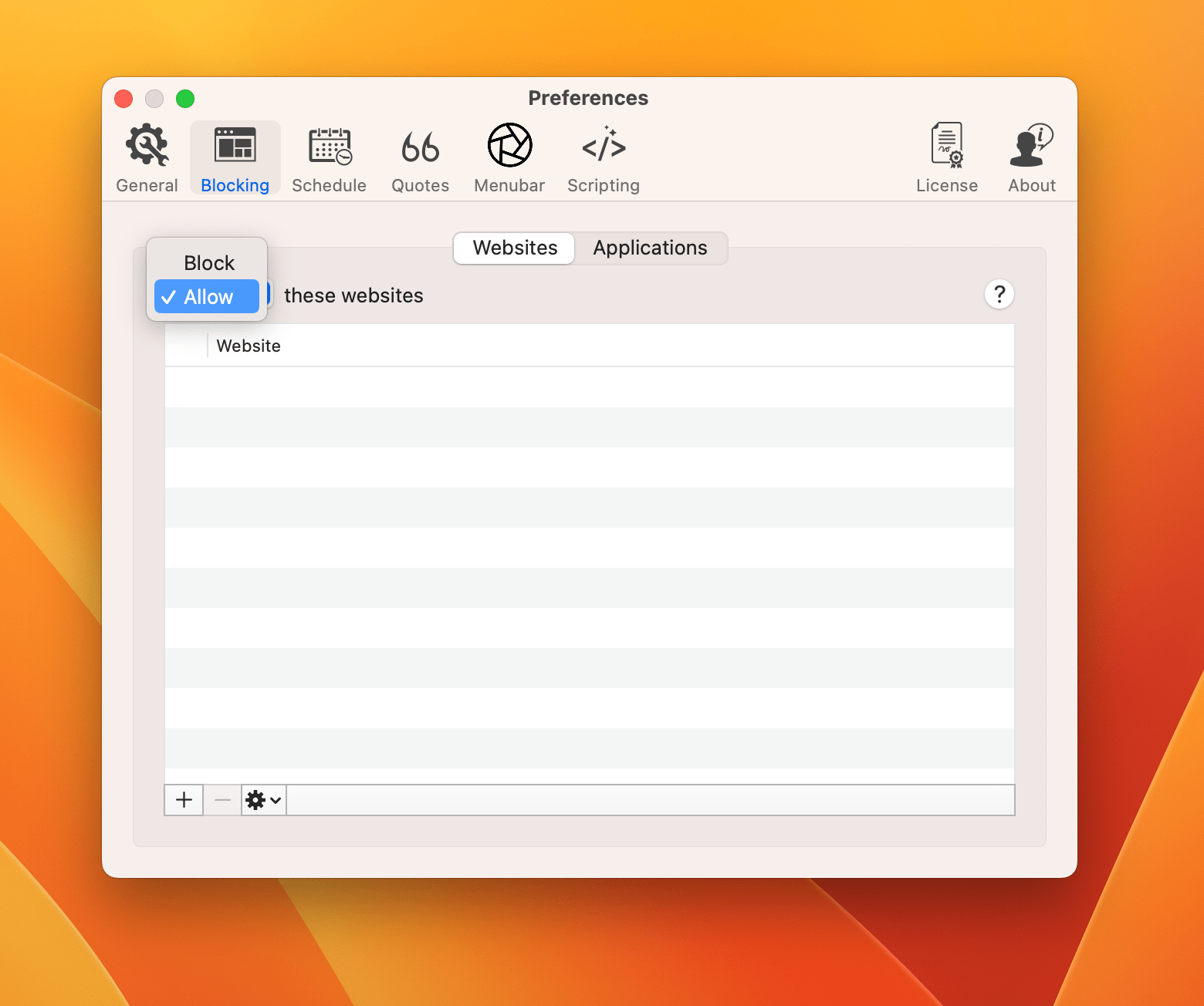 With this mode enabled, Focus blocks the entire Internet.
To add allowed websites, add them similar to how you would normally add blocked websites with Focus.
Focus can only be used in Block Mode or Allow Mode, not both. However, you can still add website exceptions to combine the two modes and handle any case you need.
Up Next
Now that you've learned about the major Focus blocking modes: Block List and Allow List, learn how Scripting allows you to integrate Focus with other productivity apps, creating complex workflows that enable you to work exactly how you want.