Focus is the best Mac app for blocking distractions, tracking time, and being productive because Focus automatically tracks time when a productivity session starts and ends.
Focus is a great minimalist tool for anyone who wants to track their time and improve their productivity, like freelancers, writers, students, programmers, designers, parents, and more.
How Focus Tracks Time
Focus tracks time for both Pomodoro timers and Focus schedules.
The time tracked is using actual time focused—which means if you start a session and end it early, only the time you focused will be tracked.
This ensures you're tracking your actual productive time, and not tracking time you're procrastinating.
Focus is a great time tracking app because it integrates distraction blocking with other productivity features to enable your best work.
How to Track Time in Focus
To get started, click the Focus icon in the Mac menu bar, then select Statistics in the drop-down menu.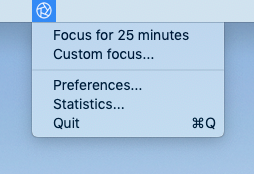 If you've already put in some Focus sessions, you should see a screen like this.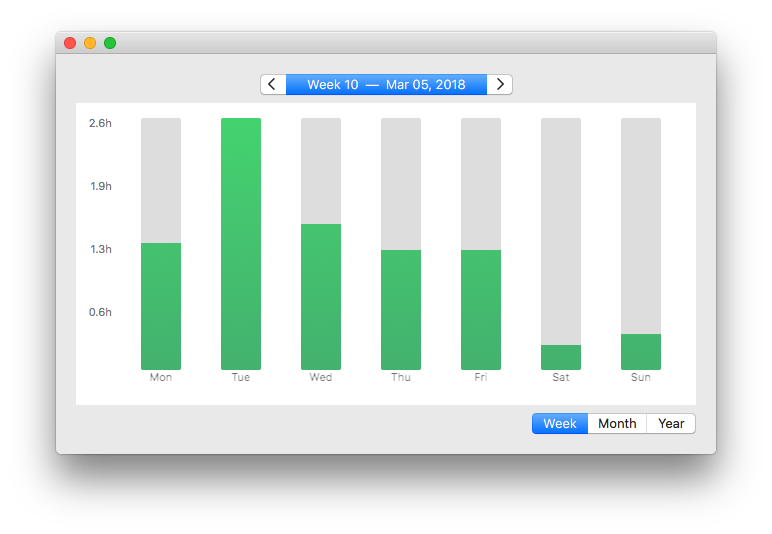 Focus will track time weekly, monthly or yearly—so you can always know how much time you're spending in deep work.
If you haven't already started a Focus session, start your first session and you should see it appear in Statistics.
Next Up
Focus offers powerful blocking features that let you level up your productivity. Focus can act as a timer app, Pomodoro app, or scheduling app—it works how you work. It lets you improve your productivity with functionality beyond what Apple's Screen Time allows on macOS and is significantly simpler to use.
Focus works with all web browsers and all applications, and tracks your attention across everything through a single user interface.
Now that you've learned how to manage and track your productivity, learn how to take a break and ensure your productivity routine is set up for success long-term.