Once you've installed and learned how to use Focus you're ready to start customizing the blocked websites on your Mac.
With Focus, you don't need to use the macOS terminal or edit your hosts file, it's simple to block sites on all major web browsers like Safari, Chrome and Firefox with just a few clicks.
To get started, click the Focus menubar icon, then select Preferences in the drop-down menu.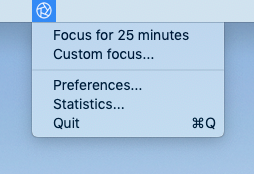 Then select the Blocking panel from Focus Preferences, Focus should look like this: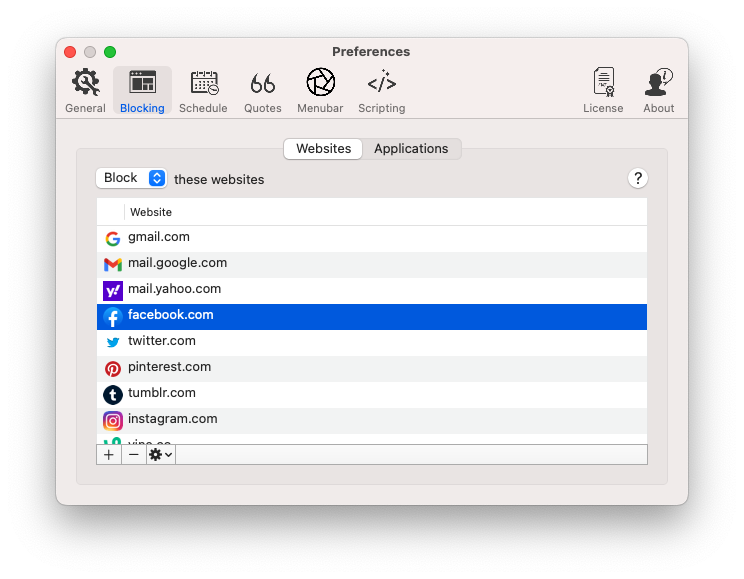 Adding and Removing Blocked Websites
Focus makes it incredibly easy to customize your blocked websites!
To add a blocked website click the plus + icon at the bottom of the screen, enter the website and hit enter.
To remove a blocked website, click the minus - icon, and Focus will remove the selected distraction.
To edit an existing blocked website, just double-click it, change it to whatever you want, and hit enter.
Quickly Adding Blocked Websites
When you're in the zone, and end up on a distracting website—you need to be able to block it quickly.
Focus supports dragging and dropping URLs onto the Focus menubar icon to add new blocked websites quickly.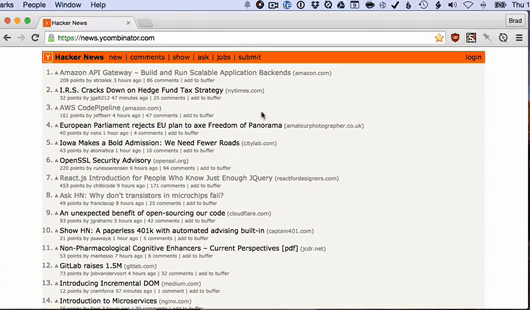 This even works in Hardcore Mode when you can't access preferences.
Allowed Websites
In addition to blocking websites, you can tell Focus to only allow certain websites: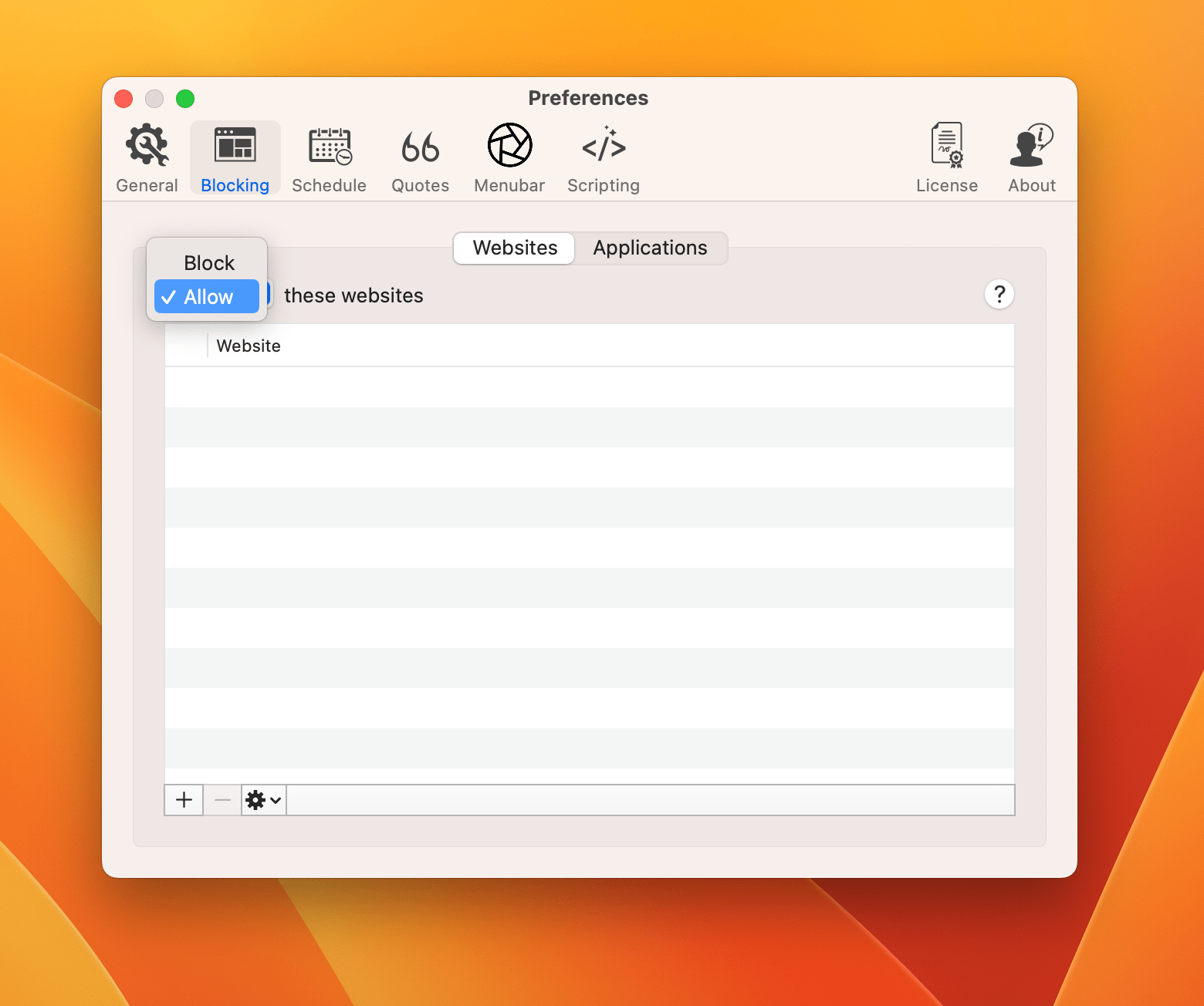 Switching Focus to Allowed Websites with an empty list blocks the entire Internet. You can add rules, and instead of those websites being blocked—they'll be allowed.
Import, Export, and Reset Defaults
If you need to manage your blocked websites, you can export them, import a new list, or reset them back to the Focus defaults.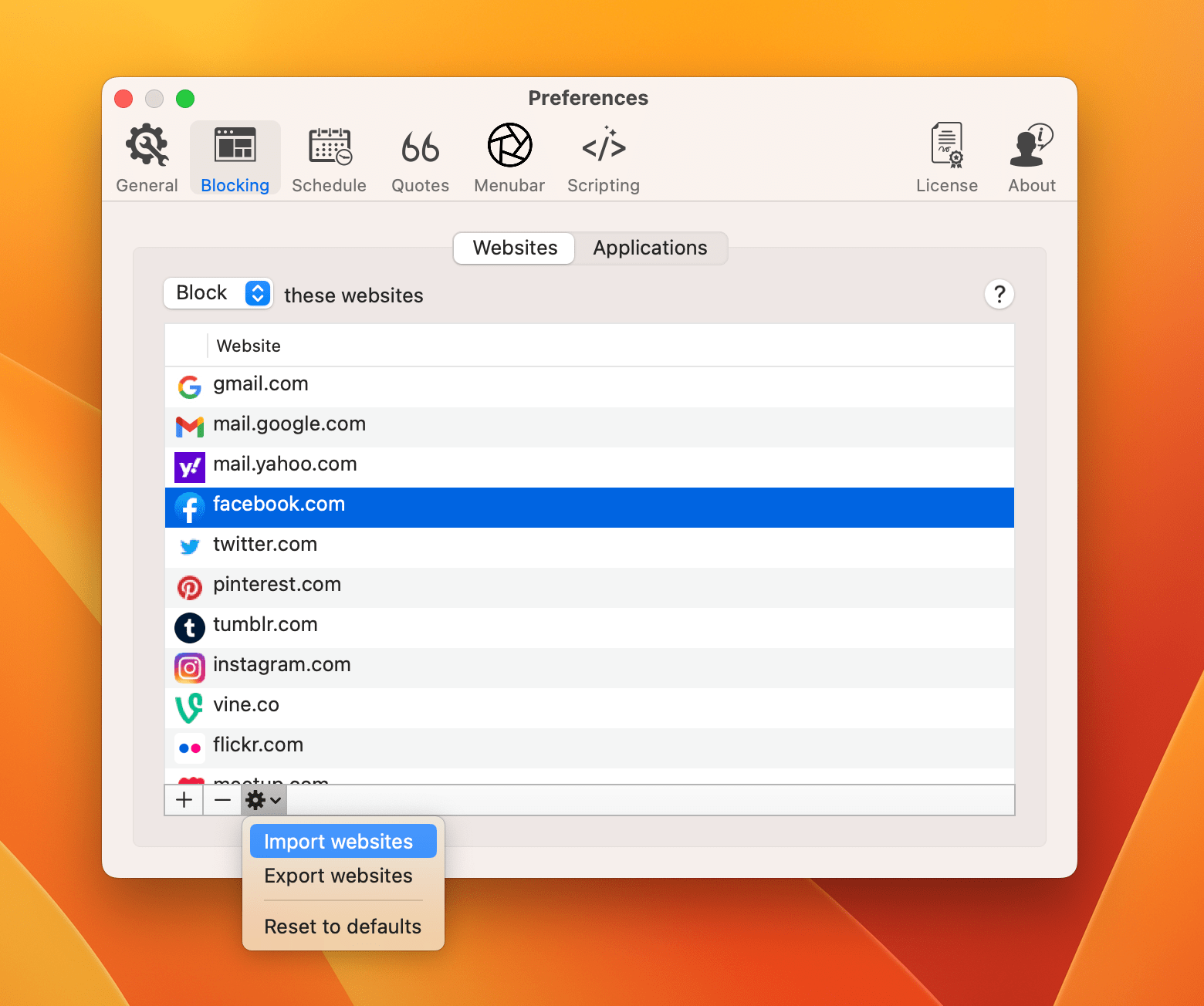 Powerful Website Blocking
Now that you know how to block websites on a Mac, learn how to block applications on a Mac.
You can also learn more advanced website blocking features like how to block a specific page on a website. You can even use wildcards to block websites by keyword like on Google.
And if you need an extra boost, you can enable Hardcore Mode which will make Focus impossible to stop—be careful! Focus also has powerful parental controls.
Focus is a website blocker that limits specific websites and web content, so you can finally be productive. It's much more powerful than Apple's screen time and much easier to use. Review more of the Focus documentation to learn even more ways to stay productive.