Focus is an extremely powerful website blocker and app blocker for Mac. Its Hardcore Mode, Pomodoro Timer and Focus Schedules make it a helpful productivity sidekick.
But a key part of productivity is taking regular breaks.
Focus Break Mode enables you the flexibility of staying productive, while also allowing yourself some time off.
Why take breaks?
Just like the Pomodoro Technique discovered, regular breaks are a key way to be more effective.
Regular breaks allow you to rest and regain energy to refocus. They're a great time to get up and stretch, and grab anything you might need for your next Focus session.
How to enable breaks in Focus
To get started, click the Focus menubar icon, then select Preferences in the drop-down menu.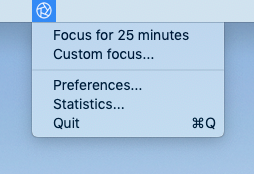 Then select the General panel from Focus Preferences.
To enable breaks in Focus, enable the Break Mode checkbox.
Focus should look like this: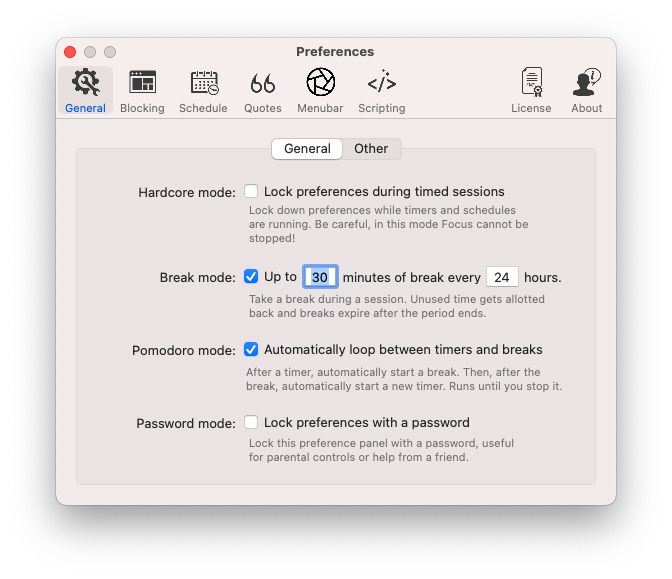 With Break Mode enabled, Focus Schedules and Pomodoro Timers will be allowed time off—up to whatever you specify.
How to take a break in Focus
Now that Break Mode is enabled, you can take a break from the Focus menubar icon dropdown.
While a Focus session is active, select the option to take a break.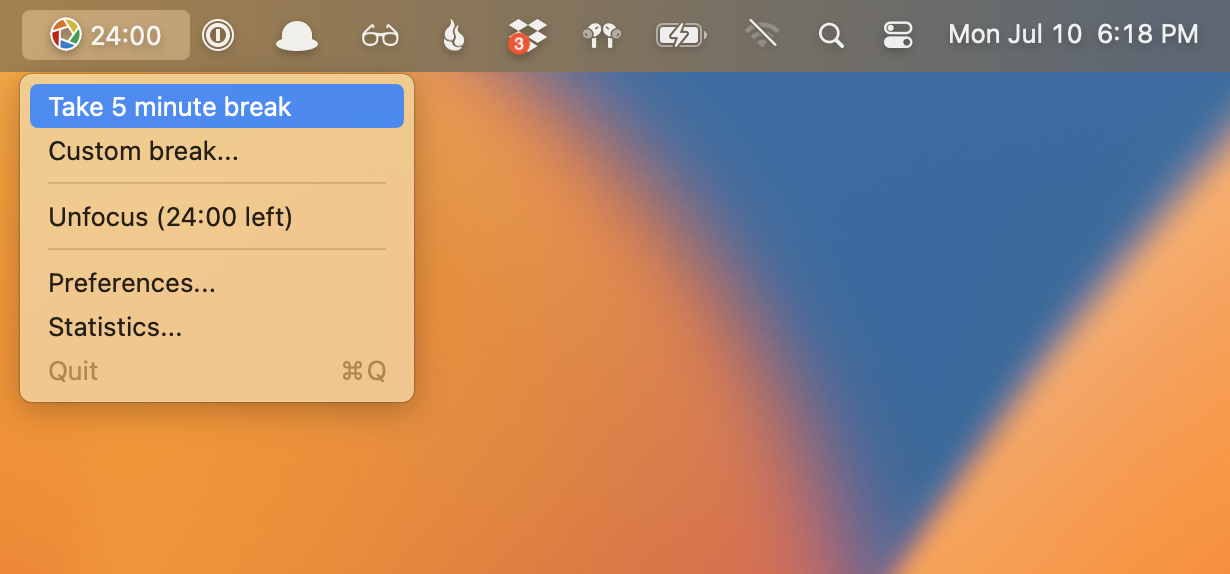 If you don't have Break Mode enabled, or don't have enough break time left, this option will be disabled.
Customize the length of your break by selecting Custom break in the menubar dropdown and selecting your desired length.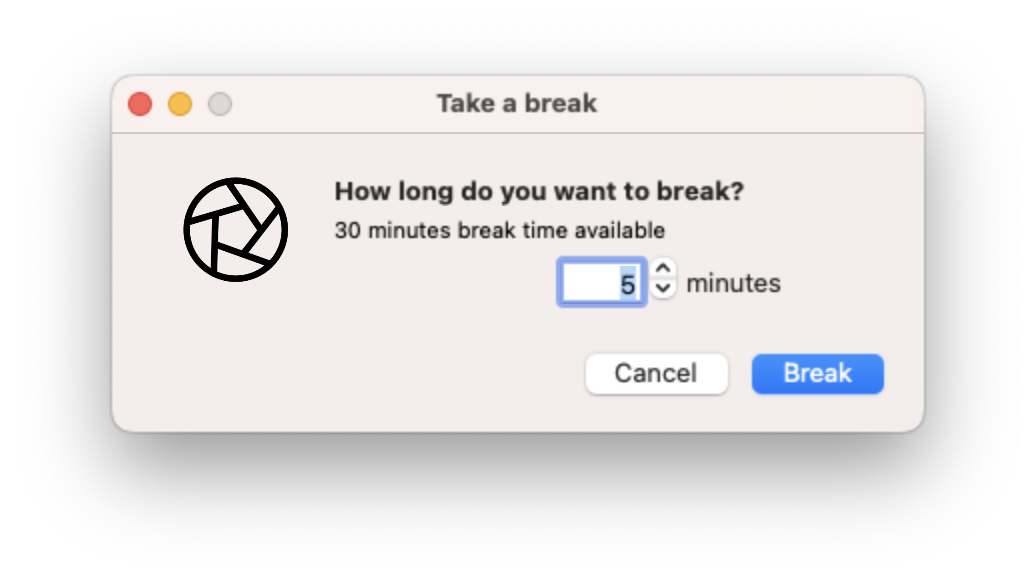 How to customize breaks in Focus
Focus breaks work on a rolling schedule. For example, if you allow 30 minutes of breaks every 24 hours—Focus doesn't reset at midnight. If you take a 30-minute break at 9 pm, you'll have to wait until 9 pm the following day to take another break.
We typically suggest a smaller break period, like 1, 2, 4, or 8 hours. This gives you enough flexibility to take breaks often, but only up to a limit you set.
Schedule Breaks
Breaks also work great with Focus schedules. Schedules will use your Break Mode settings to allow a certain number of breaks during active Focus sessions. Read the schedule documentation to learn more.