Apple offers Parental Controls and Screen Time for Mac, but Focus is a simpler and more powerful option that works on every browser, to create the perfect productivity environment for kids.
Learn how the advanced productivity features in Focus enable productivity, and allow kids to develop healthy habits with the Internet and distracting entertainment.
Block the entire Internet
Focus allows you to block the entire Internet with a few clicks. You can also set up a normal website block list and only limit specific websites. Focus website blocking is flexible enough to block entire domains or allow specific website exceptions.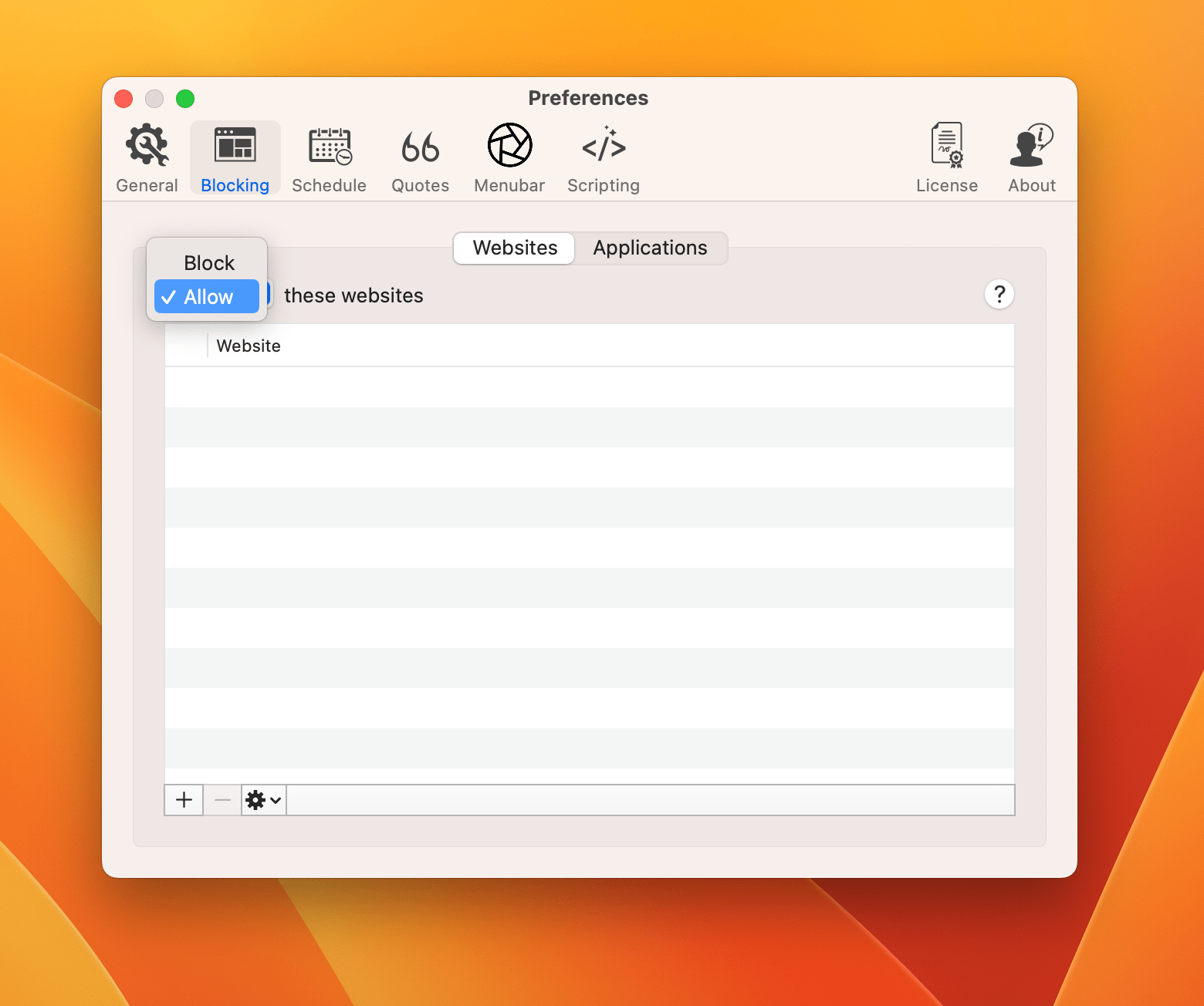 Whatever website you need to block, Focus can handle anything. Focus works on every browser, including Safari, Google Chrome and Firefox.
Setting up a Focus Schedule
Putting productivity into a routine has never been easier. Focus lets you set up schedules that limit distractions automatically, every time. You can set up a focus schedule for a single day, every day, just weekdays, just weekends—or any combo—whatever you want.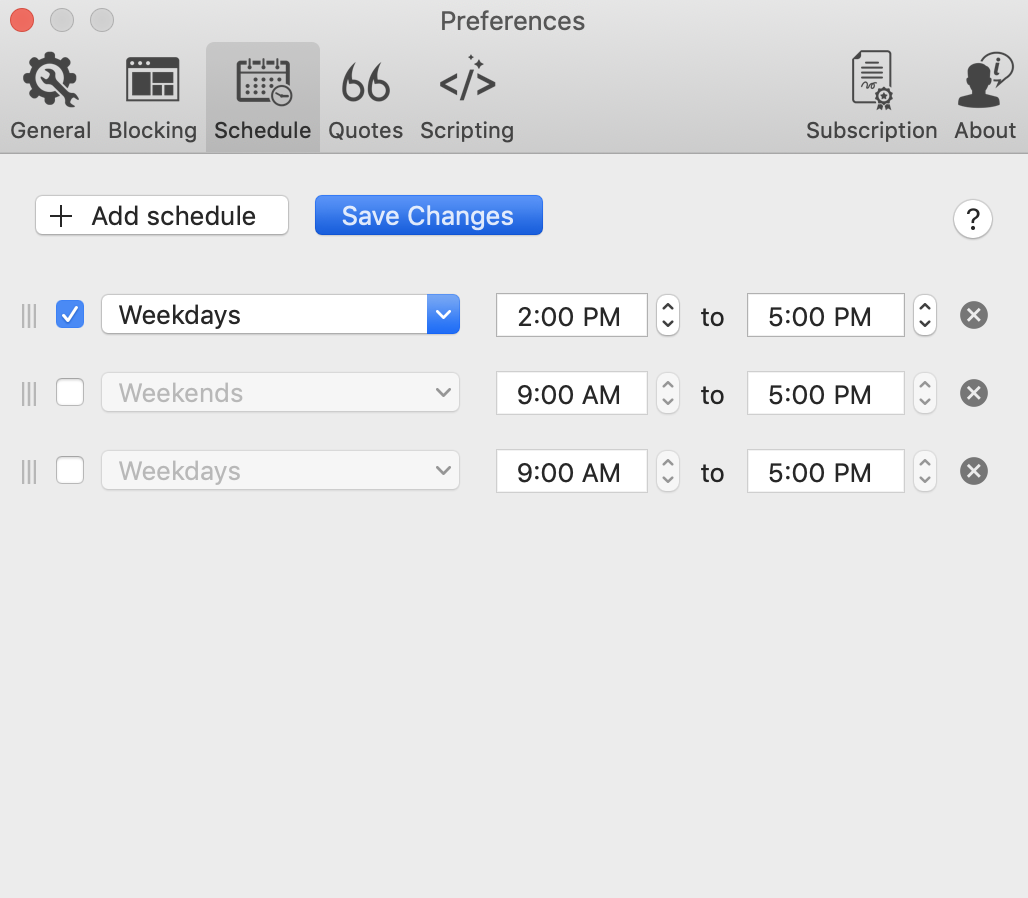 Focus makes it easy to limit access and set time limits based on anything you want.
Using the Pomodoro Technique
Focus encourages healthy habits, like using a Pomodoro Timer which enables frequent breaks. This enables a rhythm that helps build the habit of productivity. It enables downtime which is a healthy way to relax and set boundaries with work.
Tracking Time
Focus enables you to review time spent in Focus Mode, allowing kids to stay on track of their own productivity, while you periodically check in. This enables them to track progress for themselves and continue to develop healthy habits.
Enforcing Focus Sessions
Focus has Hardcore Mode which keeps a Focus session running no matter what, even if you restart the computer. This makes Focus impossible to quit, and a perfect way for parents to enforce the rules they've set up.
Password Protection
Parental Control in Focus is best used in combination with Password Mode, which locks down Focus preferences on a child's device with a password only you know.
This lets you set up the perfect distraction blocking and schedule, and lock the settings so only you or a family member can change them.
Parental Controls
Focus is a great Parental Control app for macOS because it is simple to use, but extremely powerful. It helps develop healthy habits in kids by putting time limits on distractions and limiting specific websites to help them have a better relationship with technology.
As a parent, you get peace of mind knowing your child is able to experience parts of the Internet that you approve of. And over time, Focus is so easy to customize, it's easy to make changes and keep pace with all the new changes, allowing more freedom over time.
Learn What is Focus? and how it can help you improve your productivity.