Once you've installed Focus you're ready to start using it to improve your productivity.
Follow these steps and you'll be on your way to blocking distractions and accomplishing your best work.
2. Start a Focus Session
Click Focus for 25 minutes to start your first Focus session. Don't worry, you can stop it early. We'll show you later how to enforce timers so they can't be stopped.
3. Enable Permissions
When you start your first Focus session, or any time you use a new browser, Focus will ask for permission to control that browser. Click OK to allow.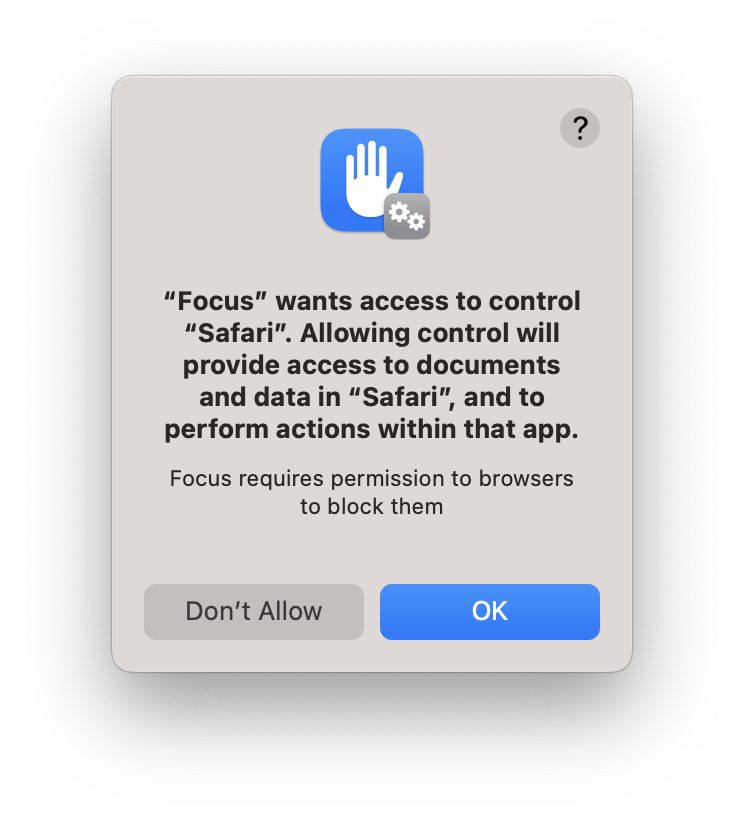 If you don't get a popup, you may need to go to System Preferences > Privacy & Security > Automation and ensure all browsers under Focus are checked, like this: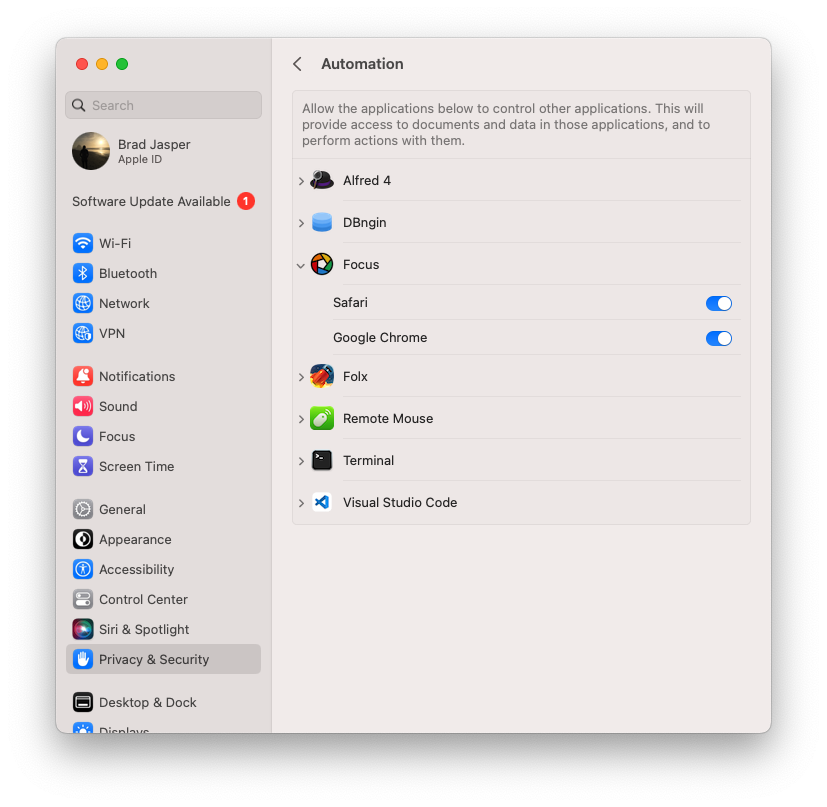 4. Visit a Distracting Website
Open your web browser and head to a distracting website, Focus includes a default list of all the most common distractions.
You should be immediately blocked, seeing a page like the one below: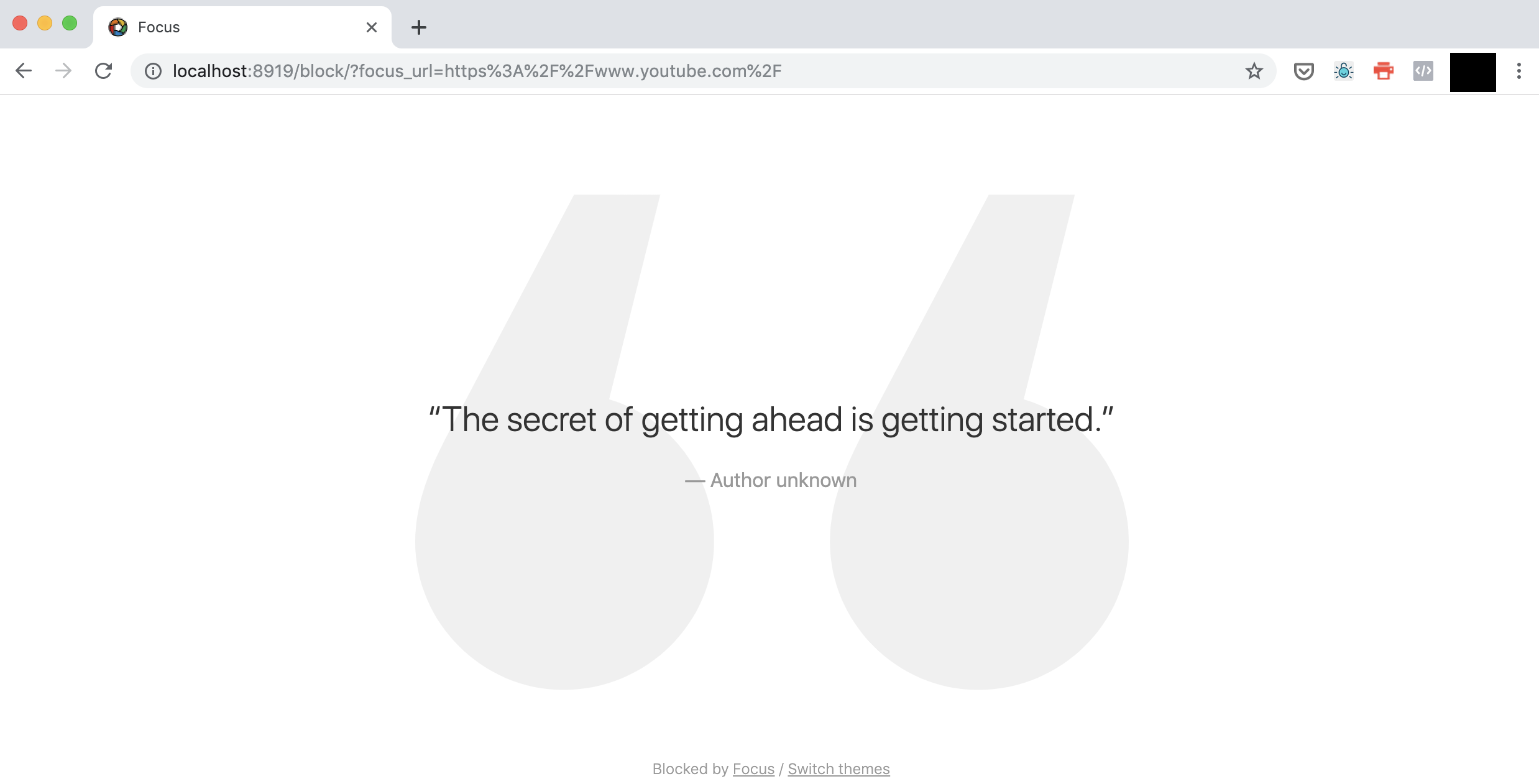 If the website wasn't blocked, try visiting YouTube, Reddit, Twitter or Facebook and you should see those websites blocked.
If website blocking isn't working, ensure permissions are enabled from Step 3. If you had to manually enable permissions in System Preferences, you may have to restart Focus to have them take effect.
If website blocking still isn't working, try blocking with Safari or Google Chrome, these are the most popular and best supported browsers.
Focus works with all browsers, but some require a browser extension like Firefox. Once you have native website blocking working, you can ensure all browsers on your Mac are blocked as expected, using the extension or application blocking where needed.
If website blocking still isn't working, please contact [email protected] and we'll help sort things out ASAP.
5. Customize Focus
Now that Focus is working and blocking websites as expected, you're ready to start using it and exploring all of its amazing features.
We've taken a lot of care to make great documentation and show you how to get the most out of Focus. But if you're like me, you probably just want to start using it right away, and you can learn everything else later.
Luckily, Focus is extremely simple to get started—and you can always come back and add more power to your productivity routine later.
Happy Focusing!