Focus is a productivity app for Mac that helps you quickly get into your perfect productivity environment, and accomplish deep work.
That's why we added features like drag and drop to quickly add distractions, and it's why we added a Global Hotkey to Focus, so you can start a new Focus session with a quick keystroke.
A Global Hotkey is a keyboard shortcut you can type anywhere and start a new Focus session, here's how to set it up.
Start Focus with a Keyboard Shortcut
To get started, click the Focus menubar icon, then select Preferences in the drop-down menu.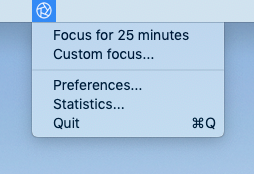 Then select the General panel from Focus Preferences, then select the Other tab—Focus should look like this: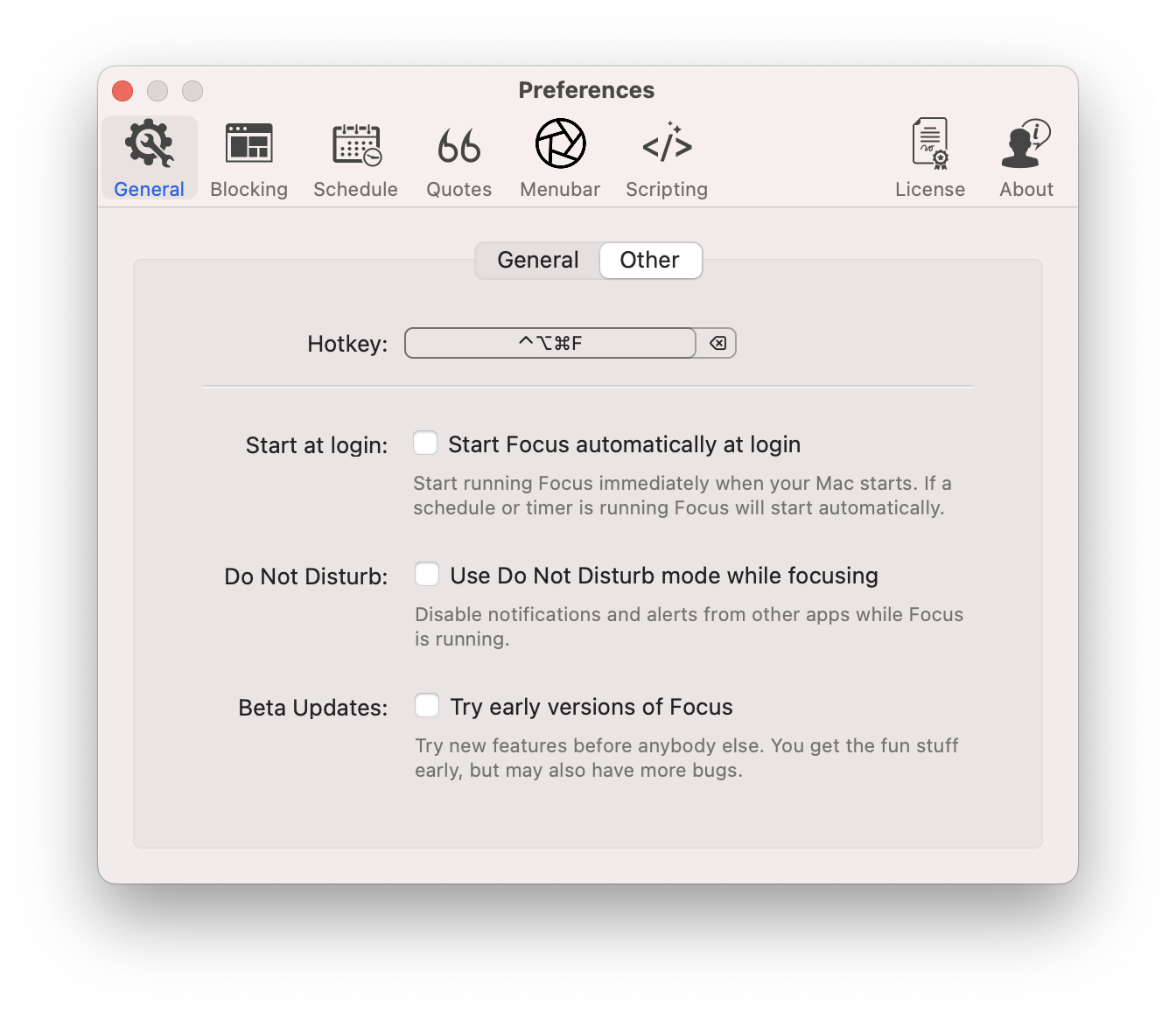 By default, the Focus global hotkey is Control+Option+Command+F.
It sounds harder than it is, it's the three keys to the left of your spacebar and the f key.
To use another global hotkey, click the hotkey preference and enter your new keyboard shortcut.
Now Focus is set up to start from your keyboard wherever you are on your Mac!
Start a Timed Focus Session from Anywhere
To start a timed Focus session with the global hotkey, go to the Menubar Focus Preferences panel and change When pressed, the Focus icon to Starts default timer.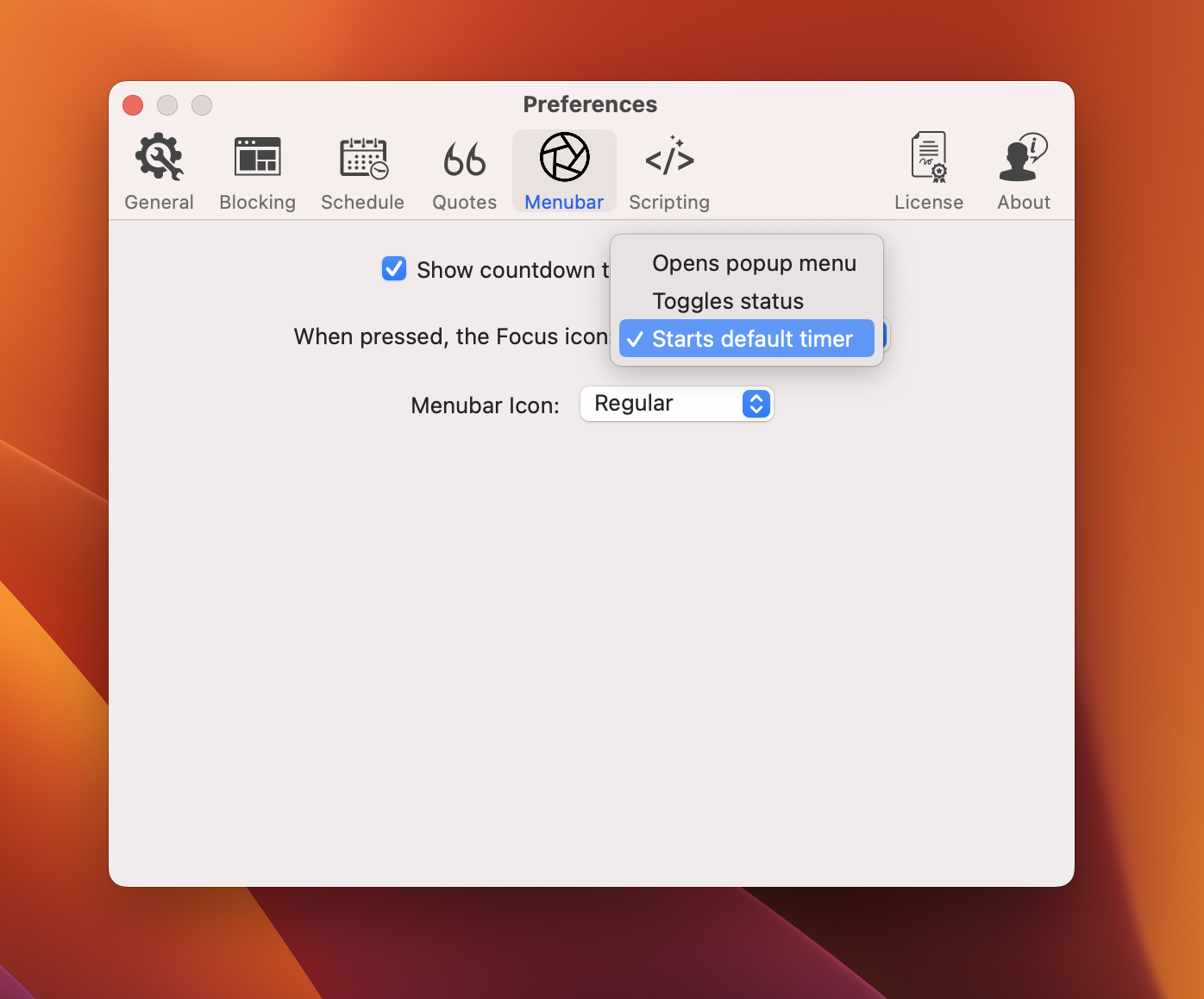 This changes the default behavior of the Focus menubar icon to starting a timer when you click it. You can still access the popup menu by right-clicking or option-clicking. But this behavior carries over to the global hotkey.
Now when pressing the global hotkey, Focus will start a new timed session.
Using Scripting for Productivity Automation
Focus Scripting allows you to take productivity automation to a whole new level.
When you combine all the normal Focus features, with scripting and a global hotkey, you get your perfect productivity system you can enable instantly from anywhere.
What's Next
If you've made it all the way through the Focus documentation, congratulations—you are a Focus expert! You've learned nearly everything there is to know about how Focus can help you level up and improve your productivity.
The last things you may want to explore are some Focus Advanced Preferences and the Focus Blog where we cover dozens of topics related to Focus.
Go use Focus to steal back your productivity, and accomplish your best work!