Allowed Sites
Focus is a super-powerful app for blocking websites, blocking applications and personalizing your working sessions in countless ways.
But sometimes that's not enough.
There are times when you need to block off EVERY website in existence and only allow the ones essential for your work.
Focus can make that happen for you. Keep reading to learn how.
How To Customize The "Allowed Sites" Feature In Focus
Click the Focus menubar icon, click Preferences and then click on the Blocking tab and make sure the Websites tab is selected: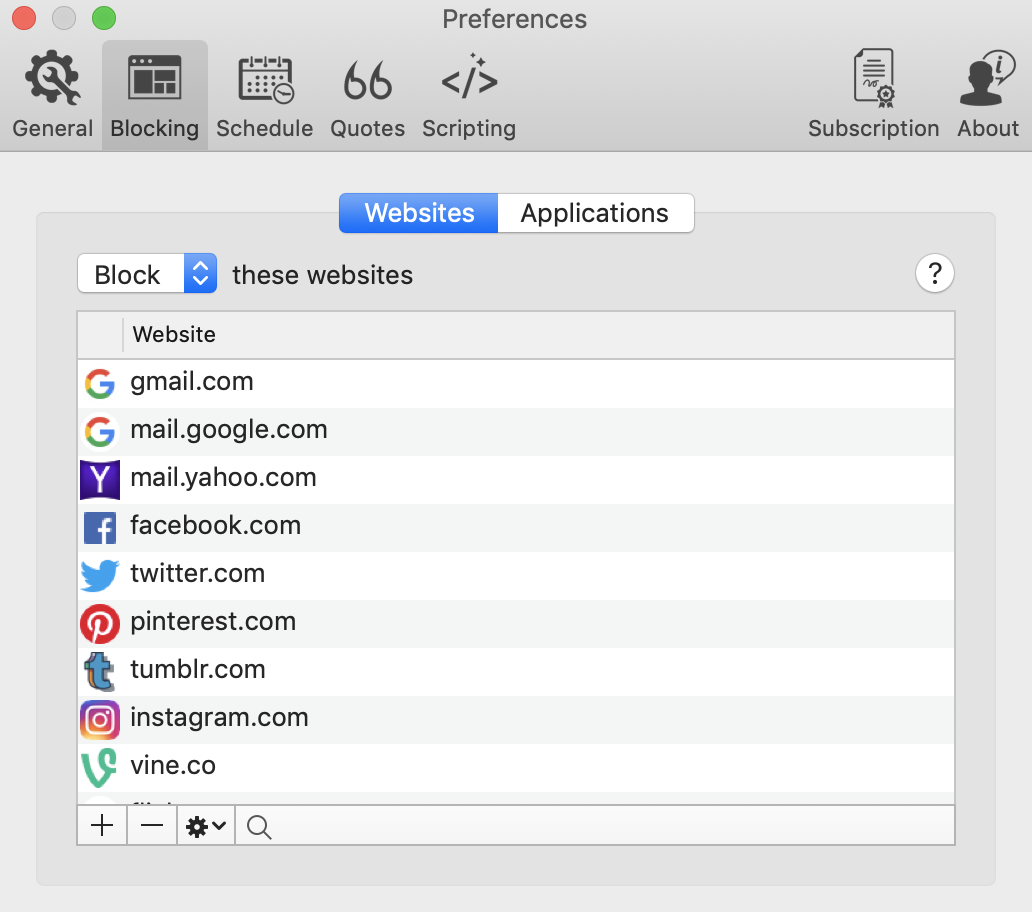 This is a Blacklist - a list of all the sites which will be BLOCKED when Focus is activated.
Locate the text that says "Block these websites" and click on the word "Block":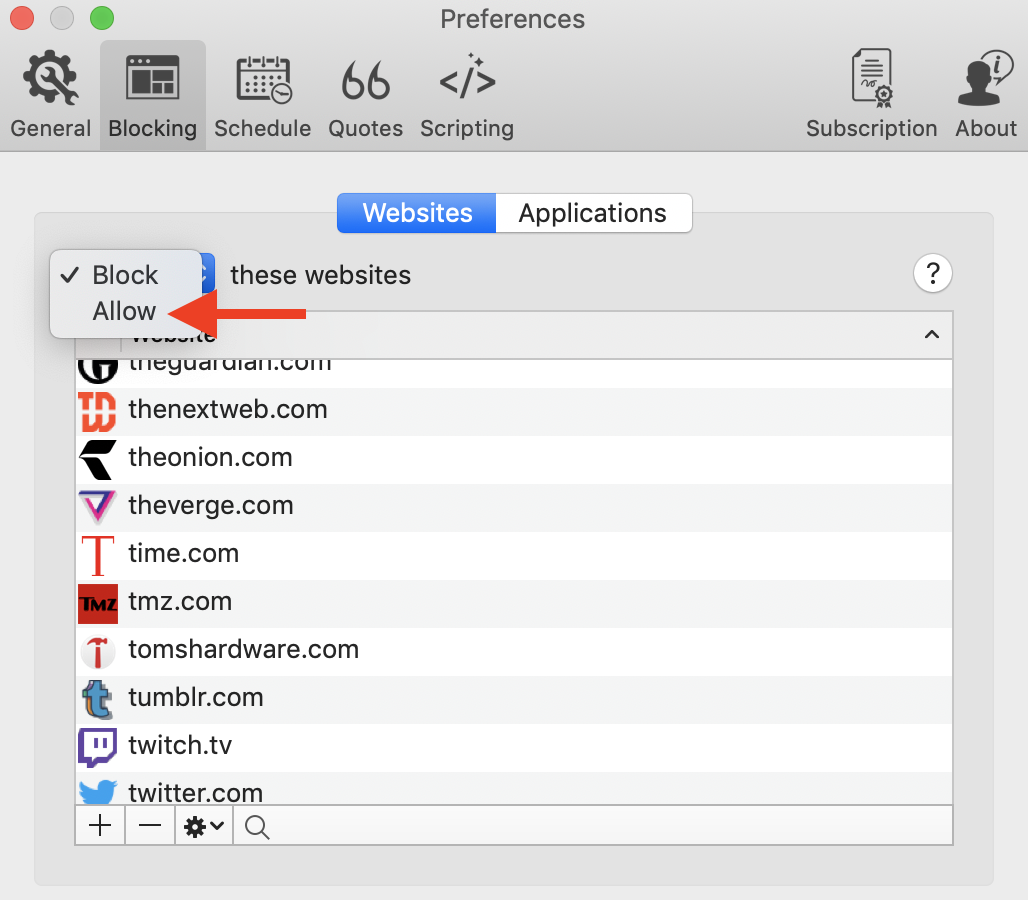 Click the Allow option within the drop-down list that pops up and you will be taken to a brand new list: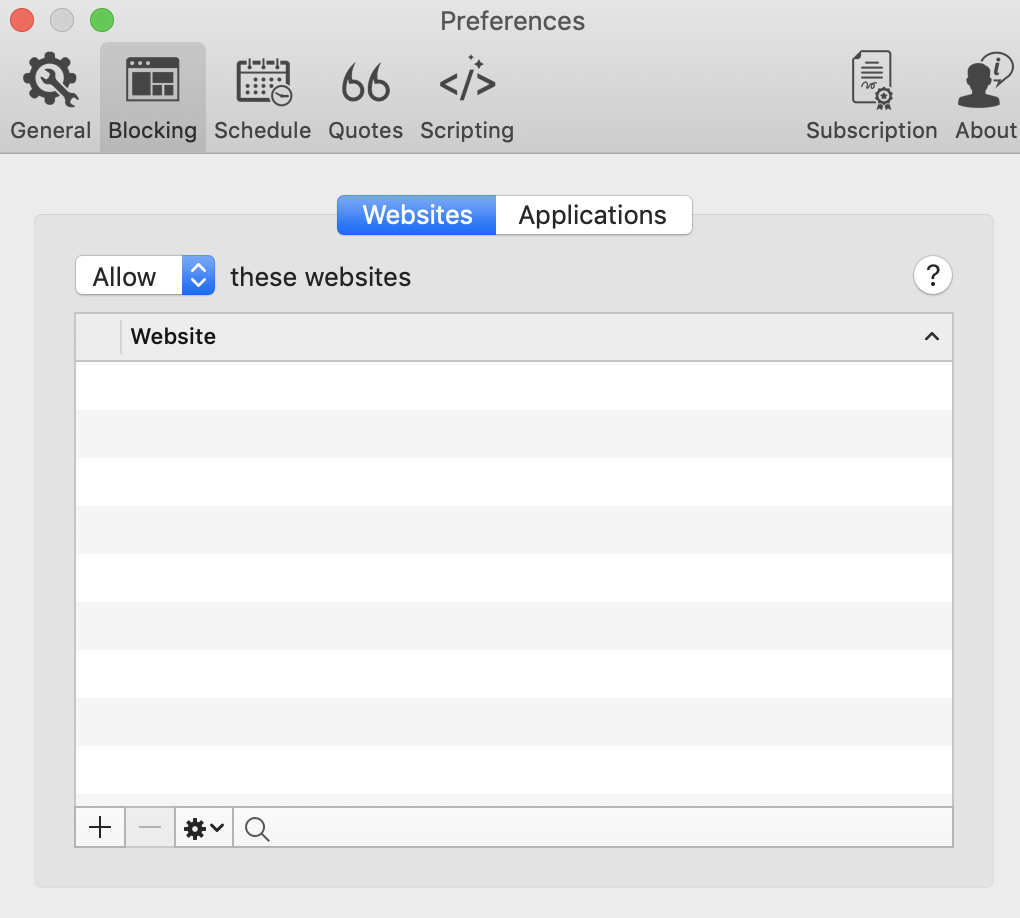 This is a Whitelist - these are the ONLY sites you are ALLOWED to access with any web browser while Focus is active.
In other words, Focus will BLOCK any other website not on this list.
You can add and remove websites from this list the same way you would with websites on the Blacklist. This includes importing your Whitelist, exporting a new Whitelist into Focus or resetting to the default Whitelist provided by Focus.
You also have the option to drag and drop websites you want to add to your Whitelist (thereby allowing you to use them while Focus is turned on).
Additionally, you can block access to an entire website while only allowing access to specific pages within that website's domain.
Please see the Advanced URL Blocking page for more information on his this feature works.
NOTE: You MUST have the "Allow these websites" option selected prior to activating Focus, otherwise it will use your Blacklist instead. Each list is run exclusively and you cannot use the Blacklist and Whitelist at the same time. You must choose one list or the other.
NOTE #2: The Blacklist and Whitelist ONLY apply to websites. Once Focus is activated, all programs listed in the "Block Applications" list will be blocked, regardless of which list is applied.
An Alternative (And More Extreme) Way To Create A Whitelist
In an older version of Focus, you only had the option to block distracting websites you don't want to have access to.
Therefore, a workaround was created in order to allow for the creation of a Whitelist.
If you're up and daring for the challenge, here's what you need to do…
Open up the Blacklist by selecting "Block all websites" (Click the Focus menubar icon, click Preferences, click on the Blocking tab and make sure that the Websites tab is selected).
Delete all of the entries in the Blacklist and replace them with a single asterisk. Simply type in a new entry and input '*':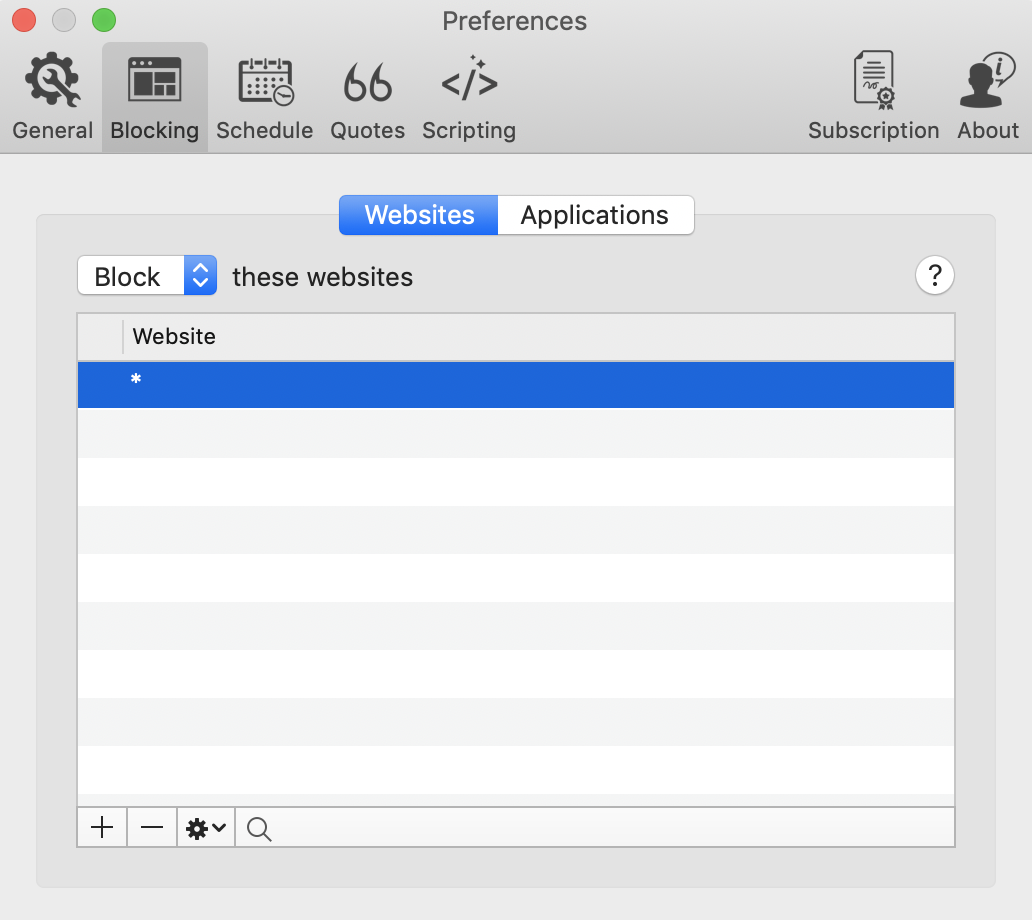 NOTE: It is STRONGLY suggested you export your Blacklist to your computer before deleting it on Focus. That way, you will be able to import it back into Focus once you are done with your working session.
This is a single wildcard which instructs Focus to block all websites.
Below the asterisk, enter each website you want full access to while Focus is activated.
You MUST add '+' before typing each URL: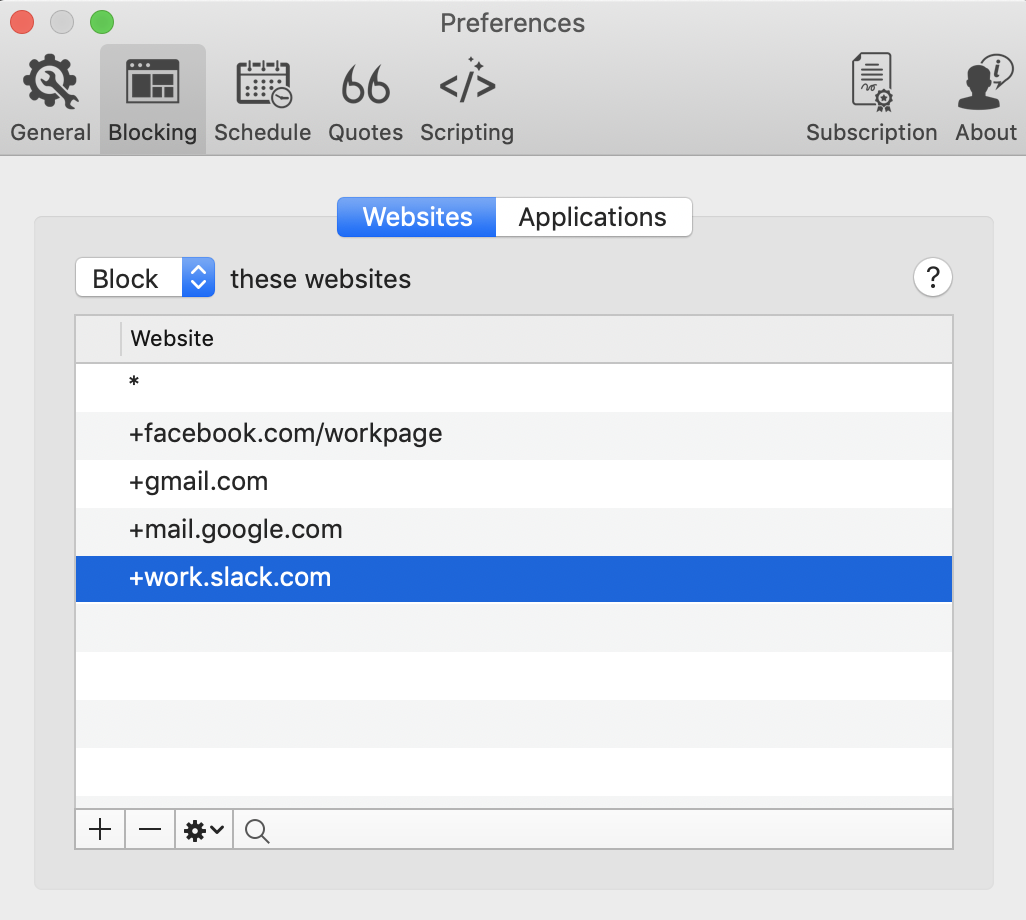 When you're done, turn Focus on and enjoy the newfound surge in productivity!