Focus offers a quick and easy way to start sessions from the menubar window, but sometimes you need an even faster way—one you can trigger from anywhere in macOS with a single keyboard shortcut.
In the Timers panel of Focus Preferences you can setup a keyboard shortcut for each profile you create.
Simply click the Record Shortcut button and press the keyboard shortcut you'd like to use for that profile.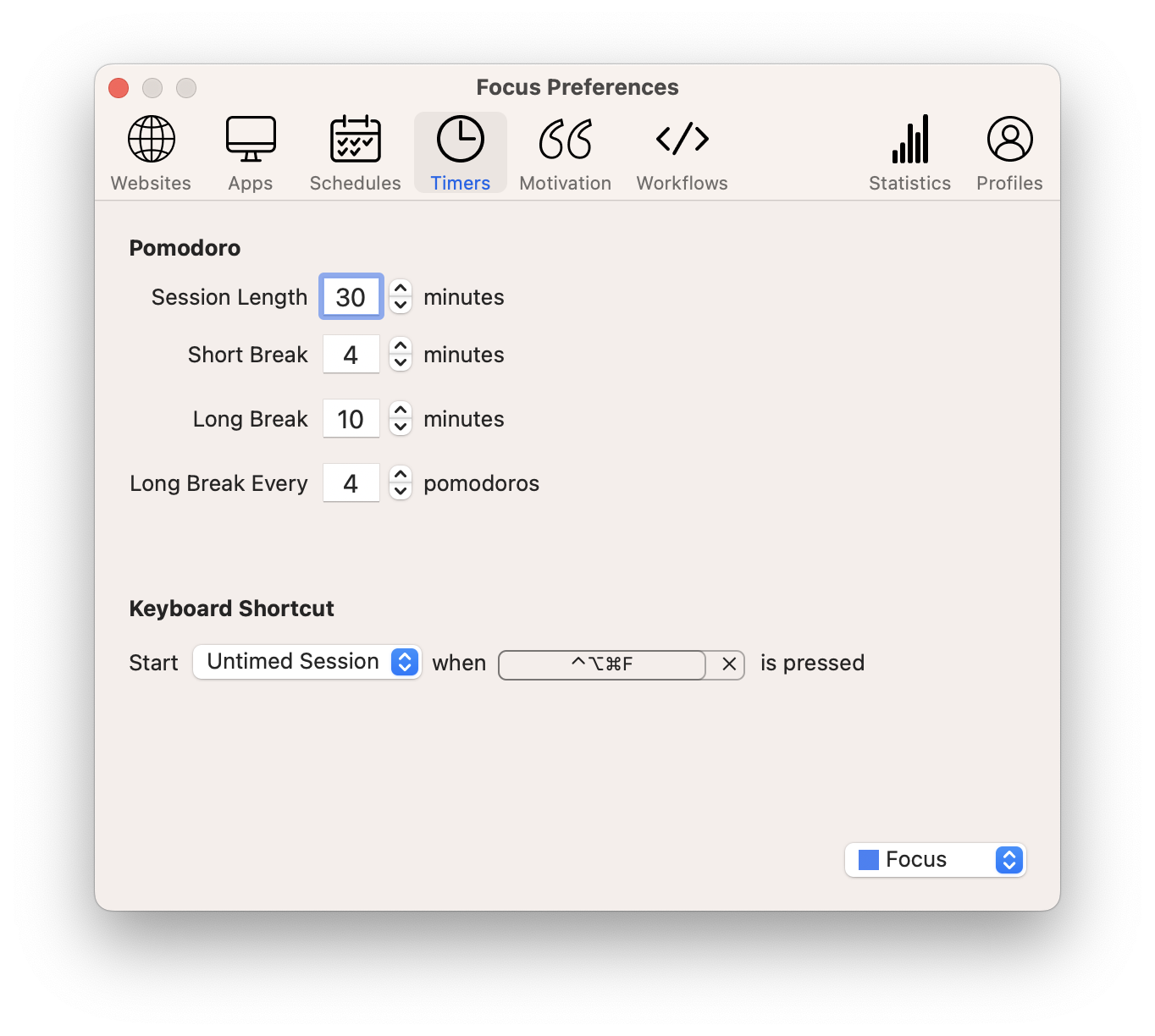 By default Focus will start an Untimed Session, but you can also start a Timed Session or Pomodoro Session by selecting the item from the dropdown menu.
Now when you press the keyboard shortcut you setup, Focus will start instantly from anywhere on your Mac!