If you've set up Focus, know how to use it, and how to stop websites, now you're ready to stop apps on your Mac.
Focus is great at blocking apps that make you lose focus.
First, click the Focus icon at the top of your screen, then click the gear icon that shows up.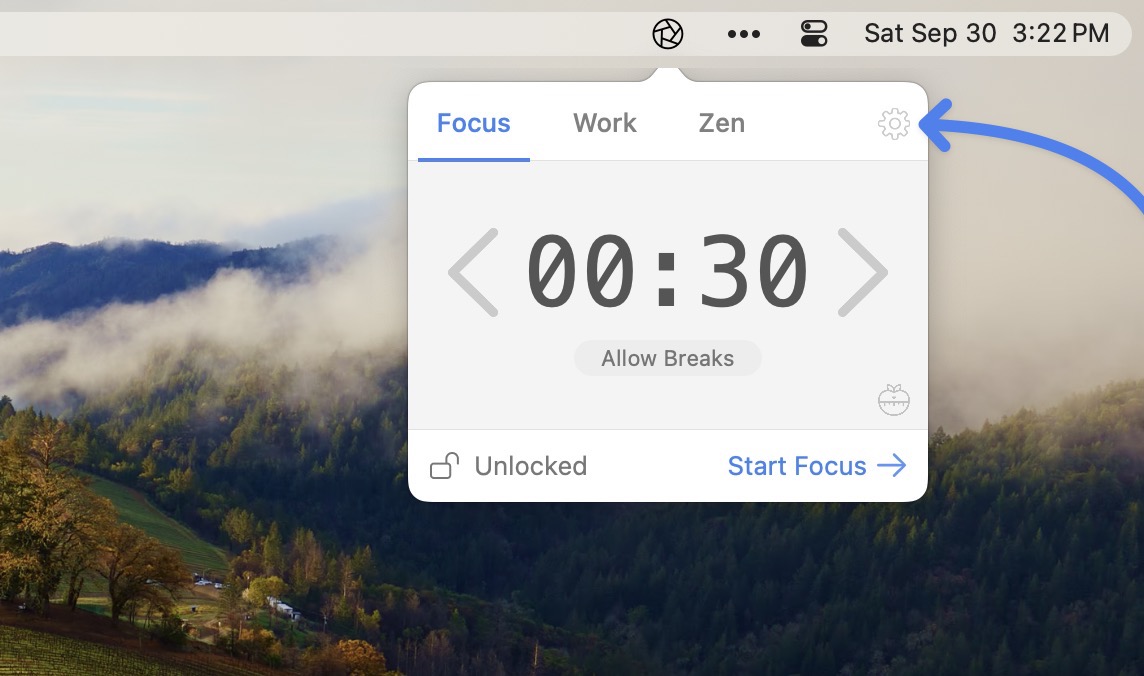 Next, click Apps on the side. Your screen should look like this: