After you've set up Focus and learned the basics, you're ready to choose which websites to block.
With Focus, it's easy. You don't have to mess with hard stuff on your computer. You can stop websites from showing up in Safari, Chrome, and Firefox in a few steps.
First, click the Focus icon at the top of your screen, then click on the gear icon that shows up, then click Preferences.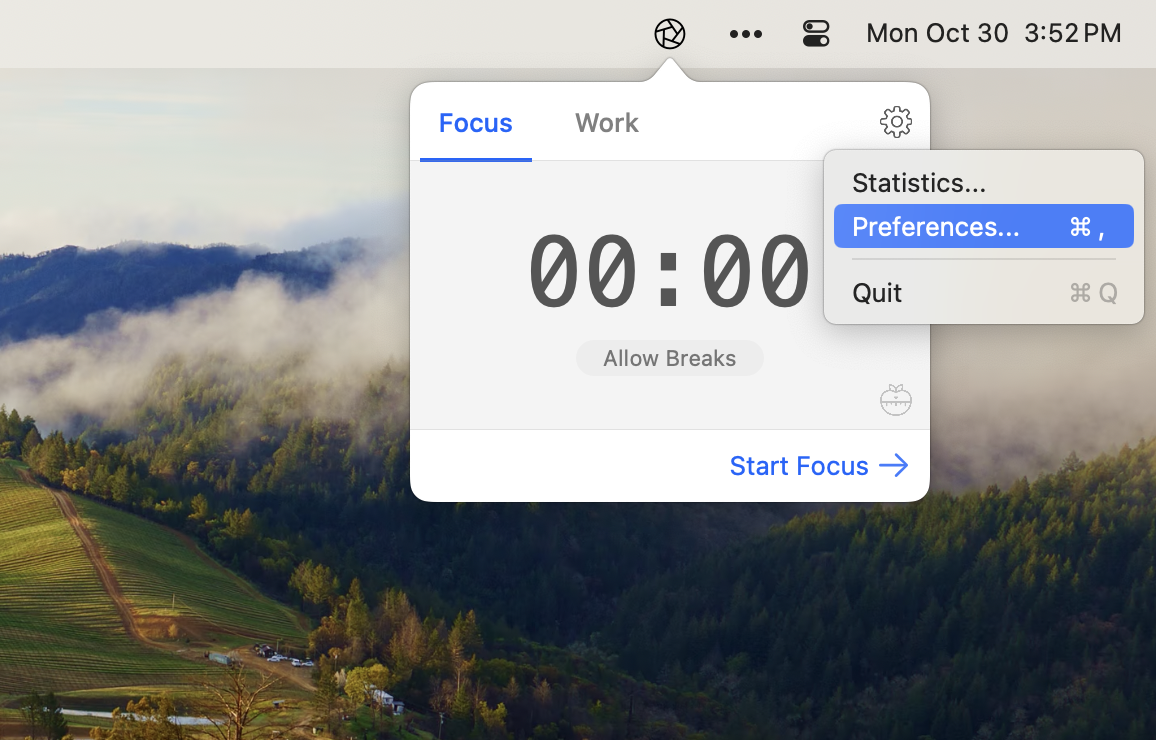 Next, click on Websites in the menu that appears. Your Focus should look like this: