Breaks
As useful as Focus can be for getting productive work done, there are times when we need a break to indulge in some online fun (within reason).
Fortunately, Focus helps you do this by allowing you to take time off during a working session!
How To Customize The "Breaks" Feature In Focus
To access this feature, click the Focus menubar icon, click Preferences and then click on the General tab: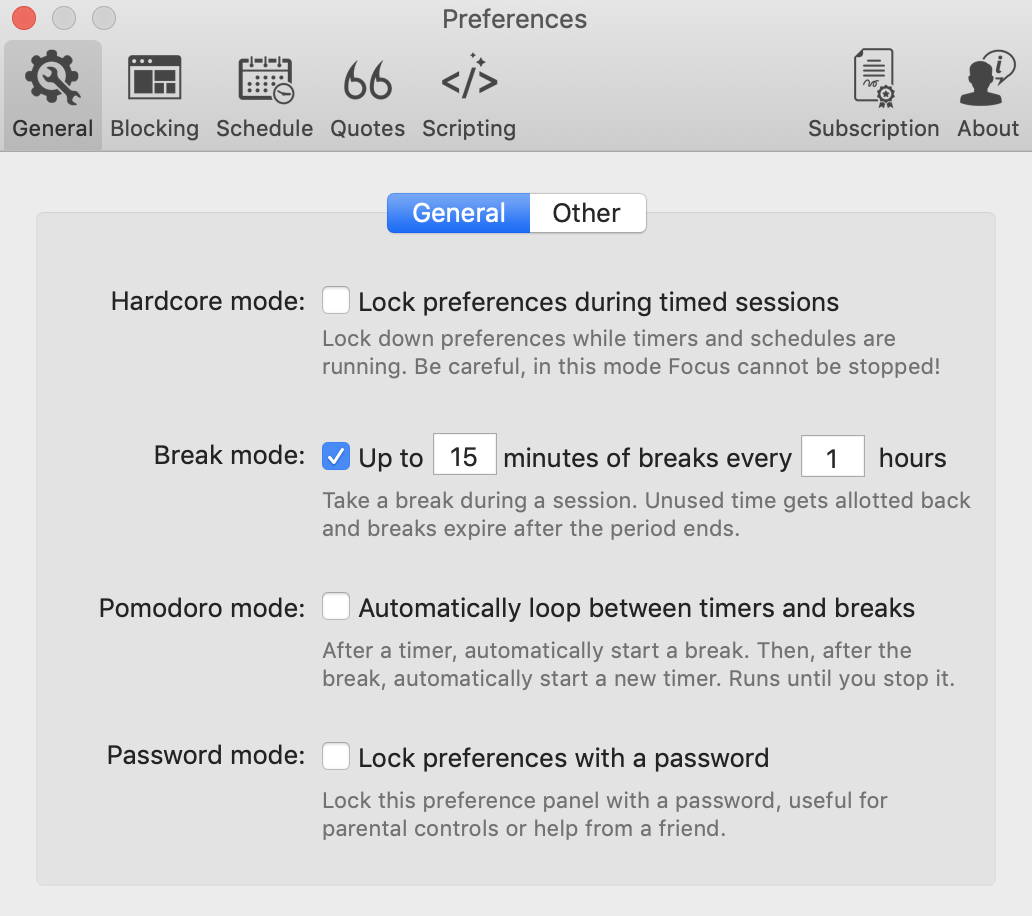 In the "Break mode" section, you will see that you can choose to customize how you take your breaks.
You can decide how much free time you get for a given time period.
Alternatively, you can remove the checkmark beside "Break mode" to prevent this option from being available.
NOTE: The image above shows a custom setup. By default, Focus allows 30 minutes of break time every 24 hours.
However, if you have Hardcore Mode enabled, Focus will over-ride any of the settings you have set up in "Break mode" and prevent you from making any changes until the working session is over.
How To Use The "Breaks" Feature In Focus
When you activate Focus for a working session, click on the menubar icon and you will see the following options: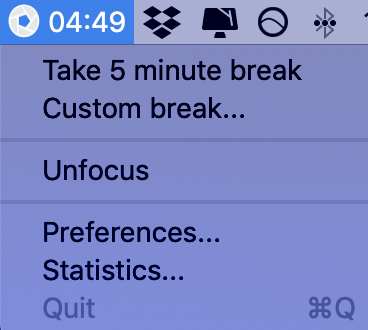 You have two options for taking a break…
TAKE A TIMED BREAK IN FOCUS
If you click on "Take 5 minute break", Focus will deactivate itself and start a 5 minute timer. You will have access to any blocked websites and/or blocked applications: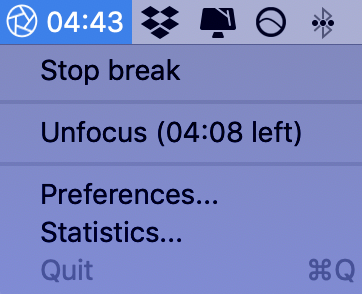 If you wish to end your break early and resume your working session, click "Stop break" and Focus will reactivate itself.
The time you have allocated for the working session will not change. Example:
If you start a 1 hour long Focus session at 2pm and take a 15 minute break within that session, the end time of your session will still be 3pm and NOT 3:15pm.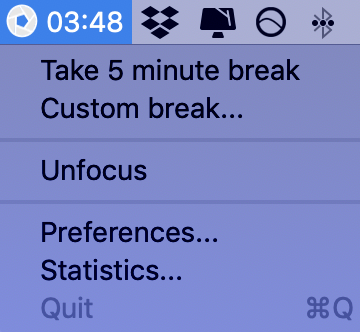 TAKE A CUSTOM BREAK IN FOCUS
You can also click on "Custom break" and choose to take a break for a longer or shorter period of time: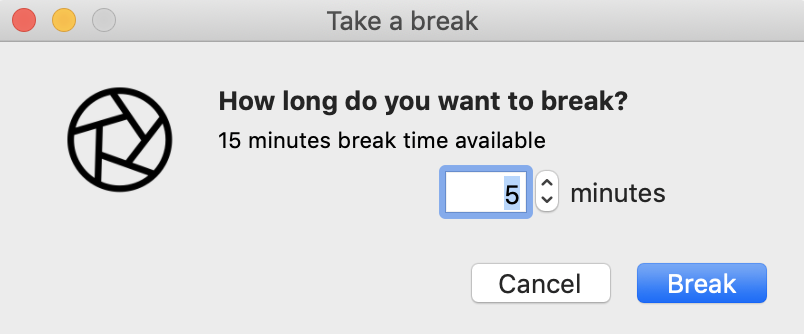 Depending on how long Focus has been activated, you will see that there is an upper limit on how long of a break you can take.