Focus aims to be simple to use, but extremely powerful and configurable. Most preferences can be found in the main preferences window. However some additional preferences can be found up in the menu bar while the preferences are open.
While Focus preferences are open, look at the top of your screen at your menu bar where it says Settings. That menu has some additional preferences you can configure, that advanced users might find useful.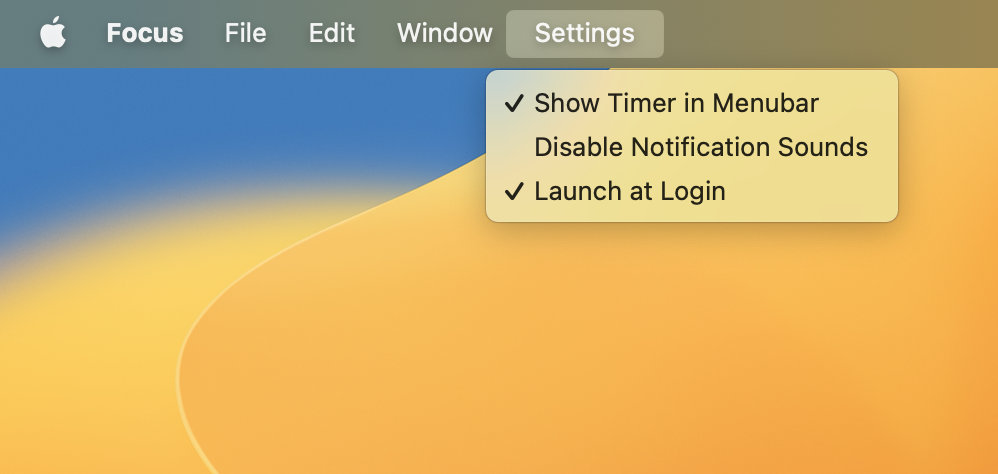 Disable Notification Sounds
By default, Focus will play sounds when it starts and stops a session. This can be a helpful clue if you're in the zone and didn't realize you wanted to stop your work session. If you find this distracting, or just want to disable to, check the Disable Notification Sounds menu.
Launch at Login
When Locked Mode is enabled, Focus will automatically restart no matter what, even after a reboot. But sometimes you want Focus to start when your Mac starts, even if a session isn't active.
Enable Launch at Login from the Focus Settings menubar to launch Focus when your Mac boots up.