Here's how to block entire websites, specific parts of websites, or individual pages to help you work more efficiently.
Why Block Websites?
Large companies go to great lengths to keep you hooked, making you click and scroll endlessly.
Take social media as an example; they are designed to constantly catch your eye with endless updates and posts to keep you addicted.
Focus lets you take back control. You can make a list of websites you don't want to see while you work. You can even set up a timer or a schedule to help you build a better work routine.
How to Stop Online Distractions
After you learn the basics on How to Block Websites on Mac, you can get into more details.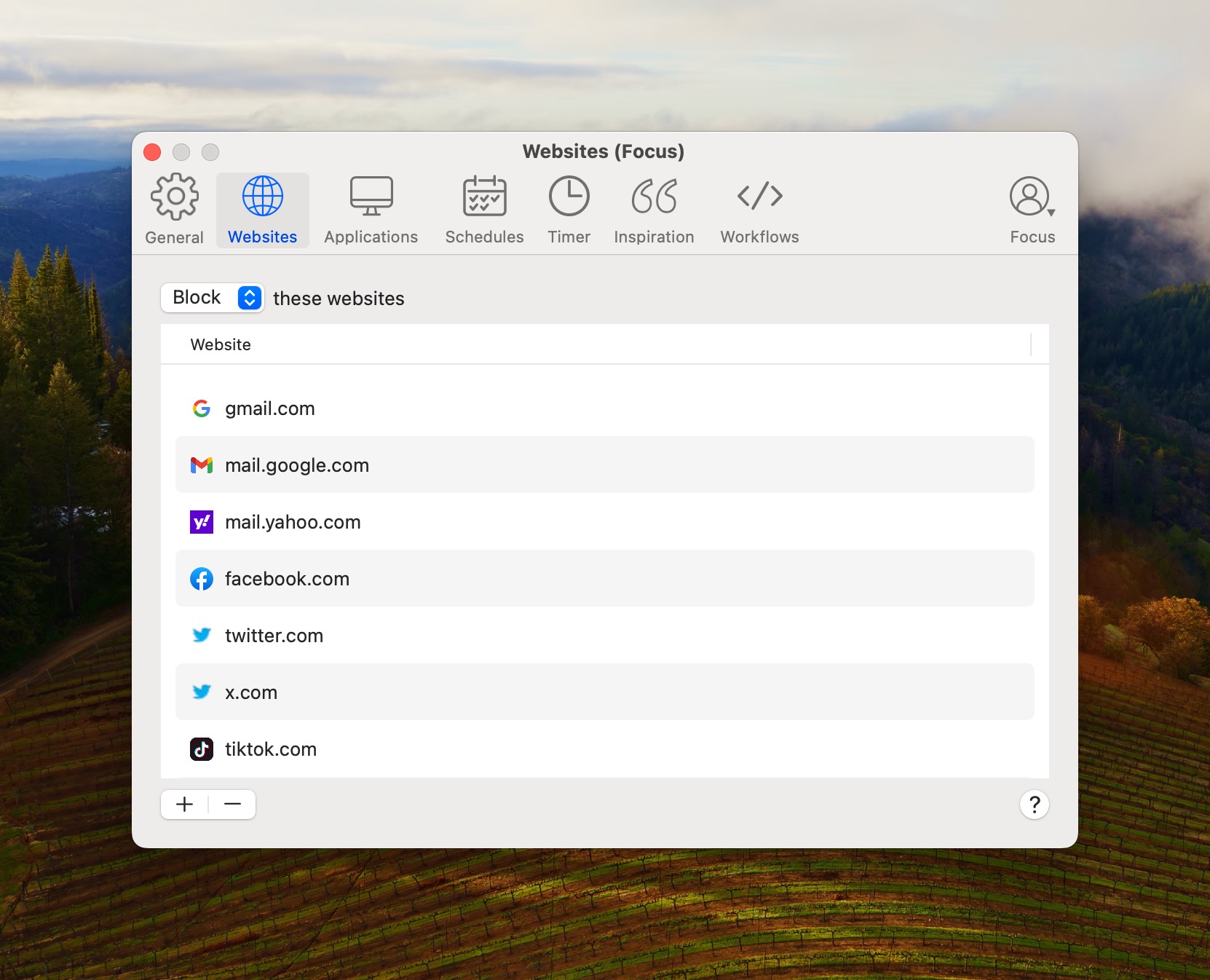 Focus works with all web browsers, and setting up the rules is a breeze.
Stop a Whole Website
The easiest way to block a website is to block its main address. For example, to block Facebook, you type in facebook.com.
Stop Just One Page
To block only one page on a website, you type its full web address. For instance, to block just the Reddit Videos page, you would type https://www.reddit.com/r/videos.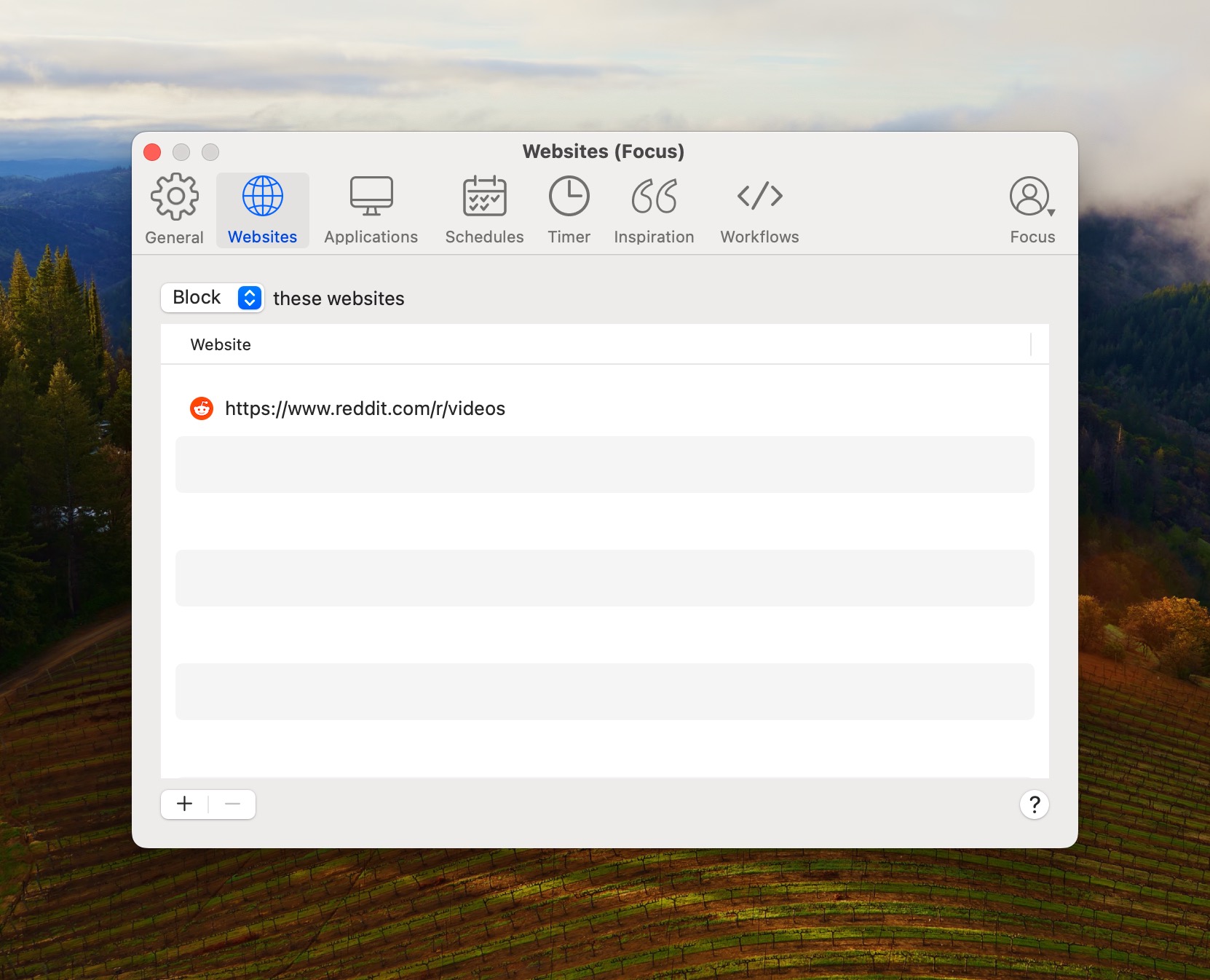 This also blocks all the things under that Reddit Videos page.
Block Part of a Website
If you want to block a smaller part of a website, like a mini-site or blog, you can do that too. Just type in its specific address, like golfwang.tumblr.com.
Block Many Parts of a Website
To block lots of smaller parts of a big website, you can use a wildcard like *.tumblr.com.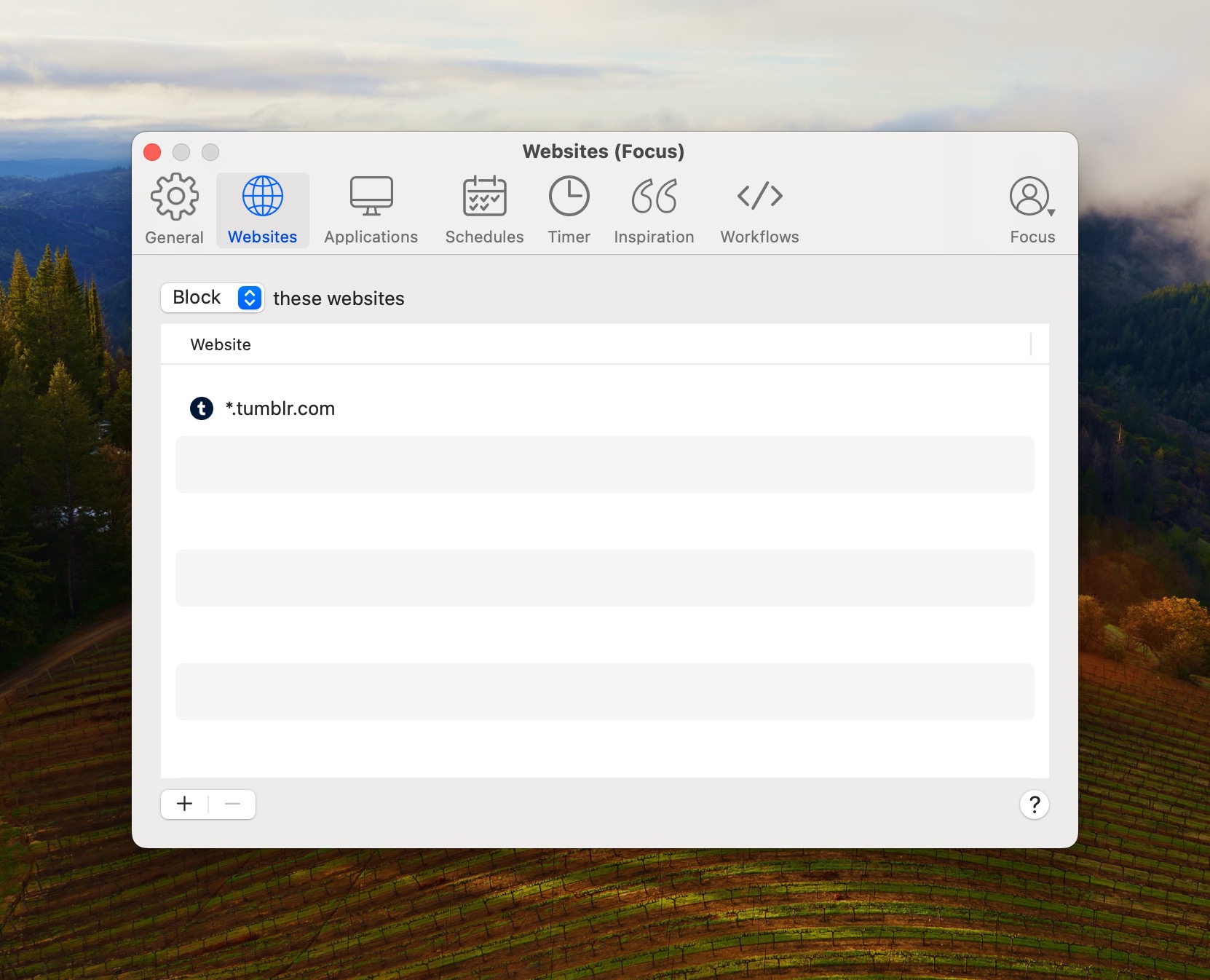 This blocks all mini-sites on Tumblr.
Allow Websites
Focus also lets you choose websites you're allowed to visit.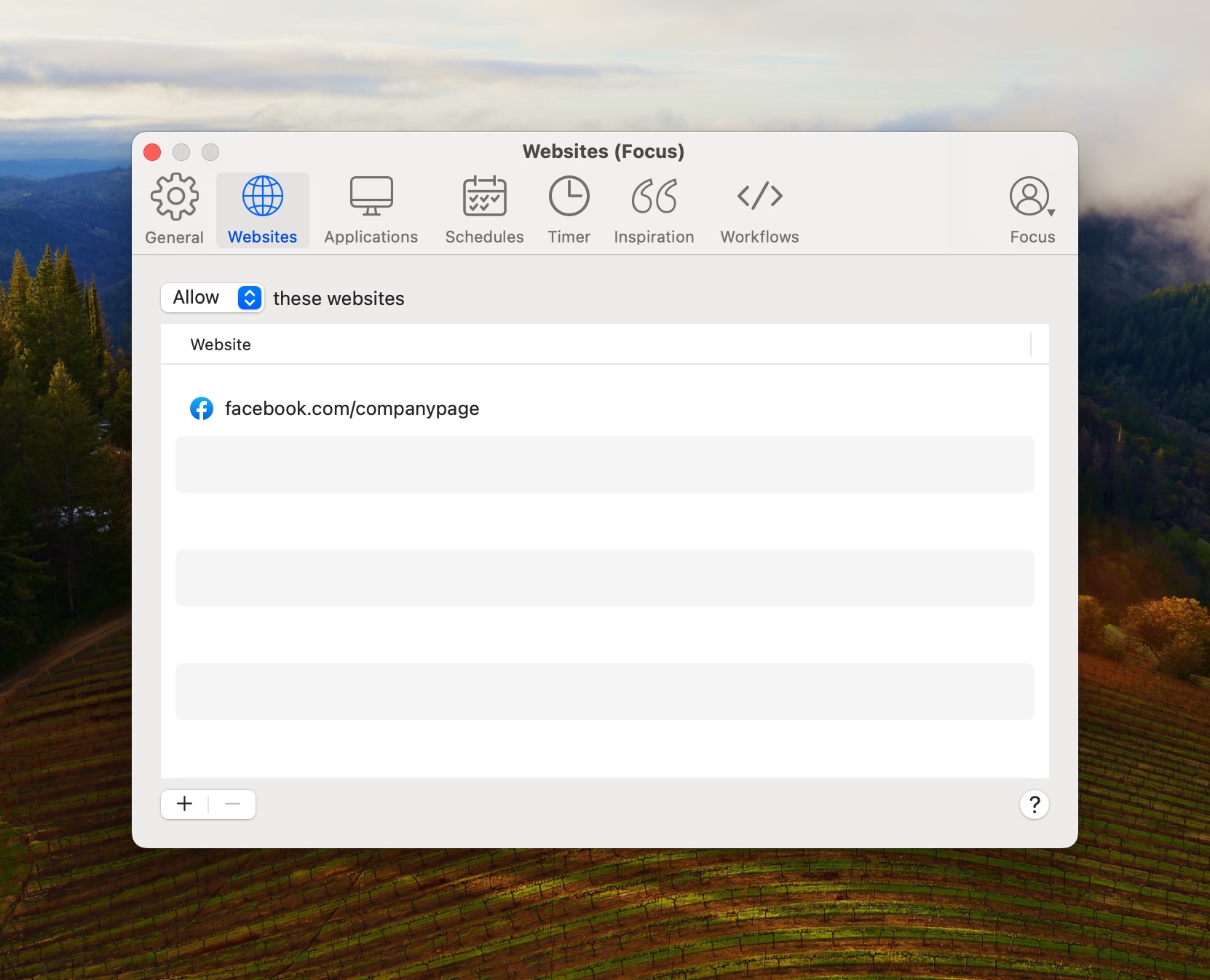 By selecting Allow these websites, you tell Focus to block everything online.
Then you can add websites you want to keep, by adding them to the list.
Focus offers more ways to avoid distractions than any other Mac app.
What's Next
You've only seen a bit of what Focus can do. It also has other cool features like exceptions, wildcards, and even blocking distracting apps.
Focus even has modes and timers to help you plan your work better. It's way better than Apple's Screen Time and makes it easy for you to manage your tasks and free time.
Keep learning about advanced website blocking to become even more productive with Focus.