After you set up Focus, you can start using it to be more productive.
Here's how to use Focus:
2. Start Focusing
Click Focus to begin. You can stop it if you need to. We'll show you later how to set it so you can't stop it early.
3. Give Permissions
The first time you use Focus, it will ask to control your web browser. Click OK.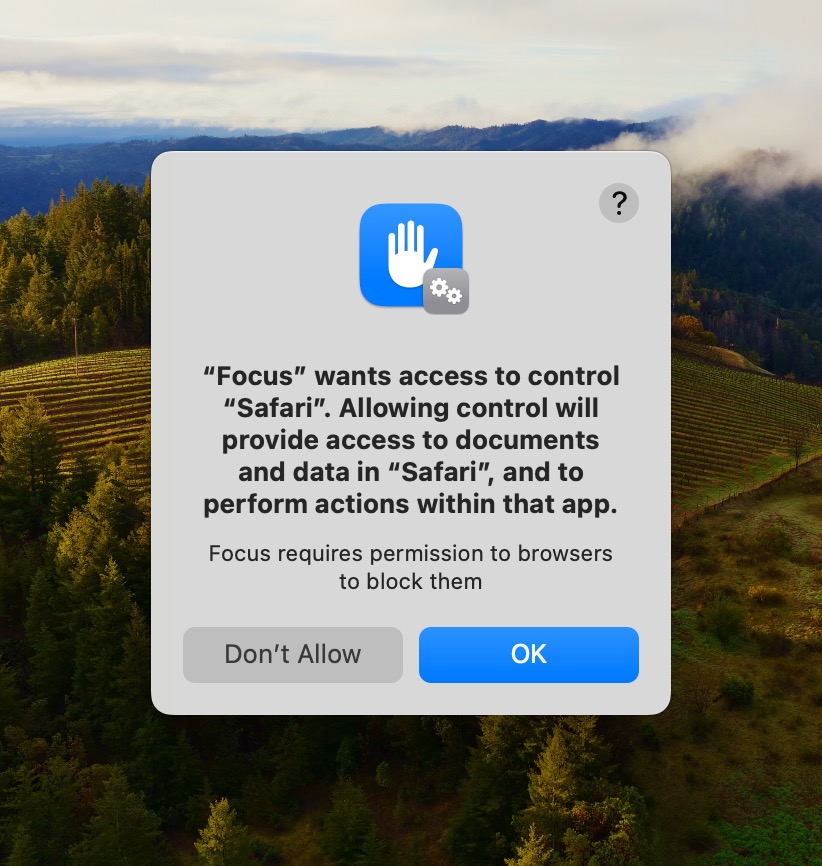 If you don't see a popup, go to System Preferences, Privacy & Security then Automation and check Focus for all browsers.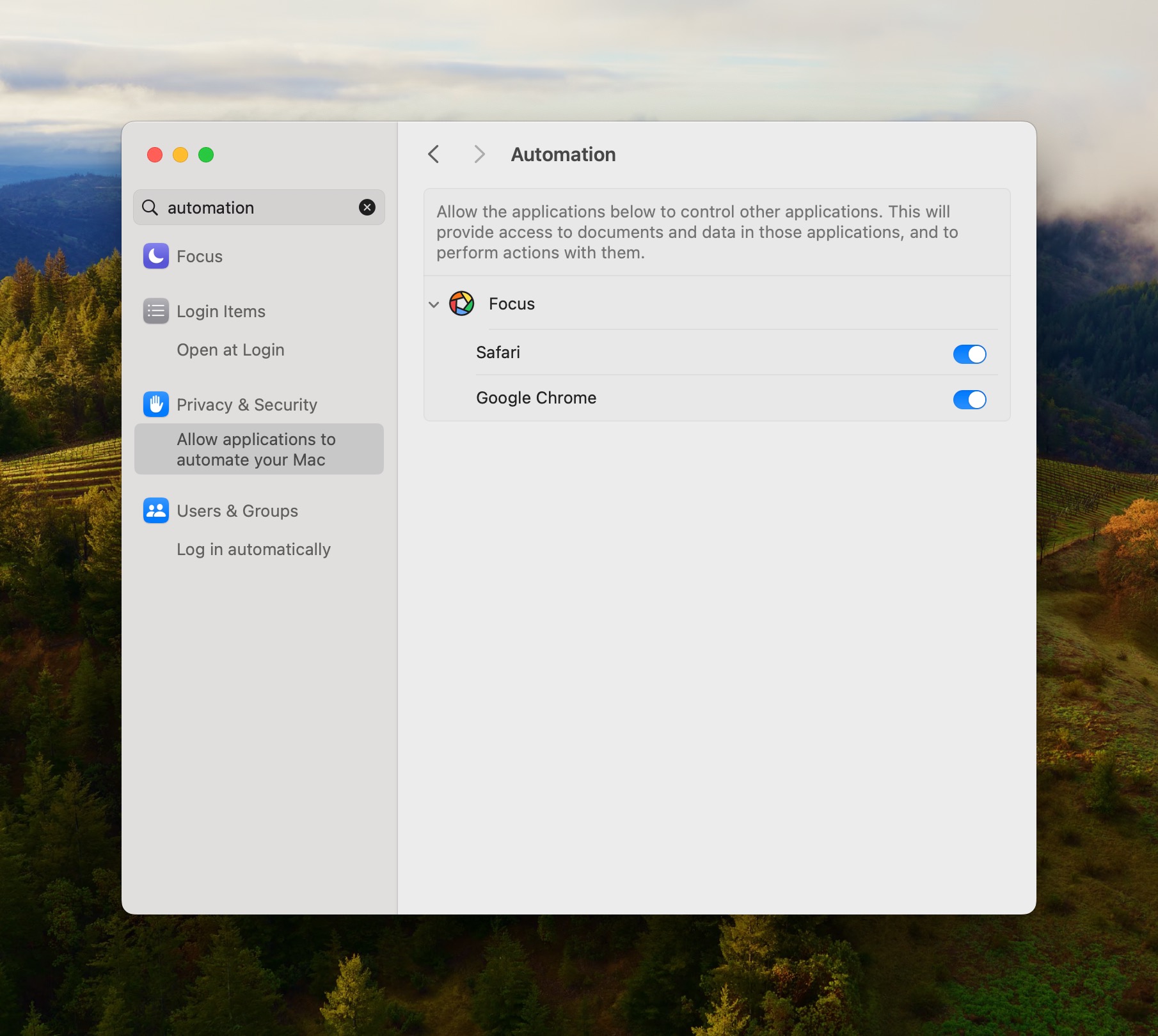 4. Test It Out
Open your web browser and go to a website that usually distracts you. Focus will block it.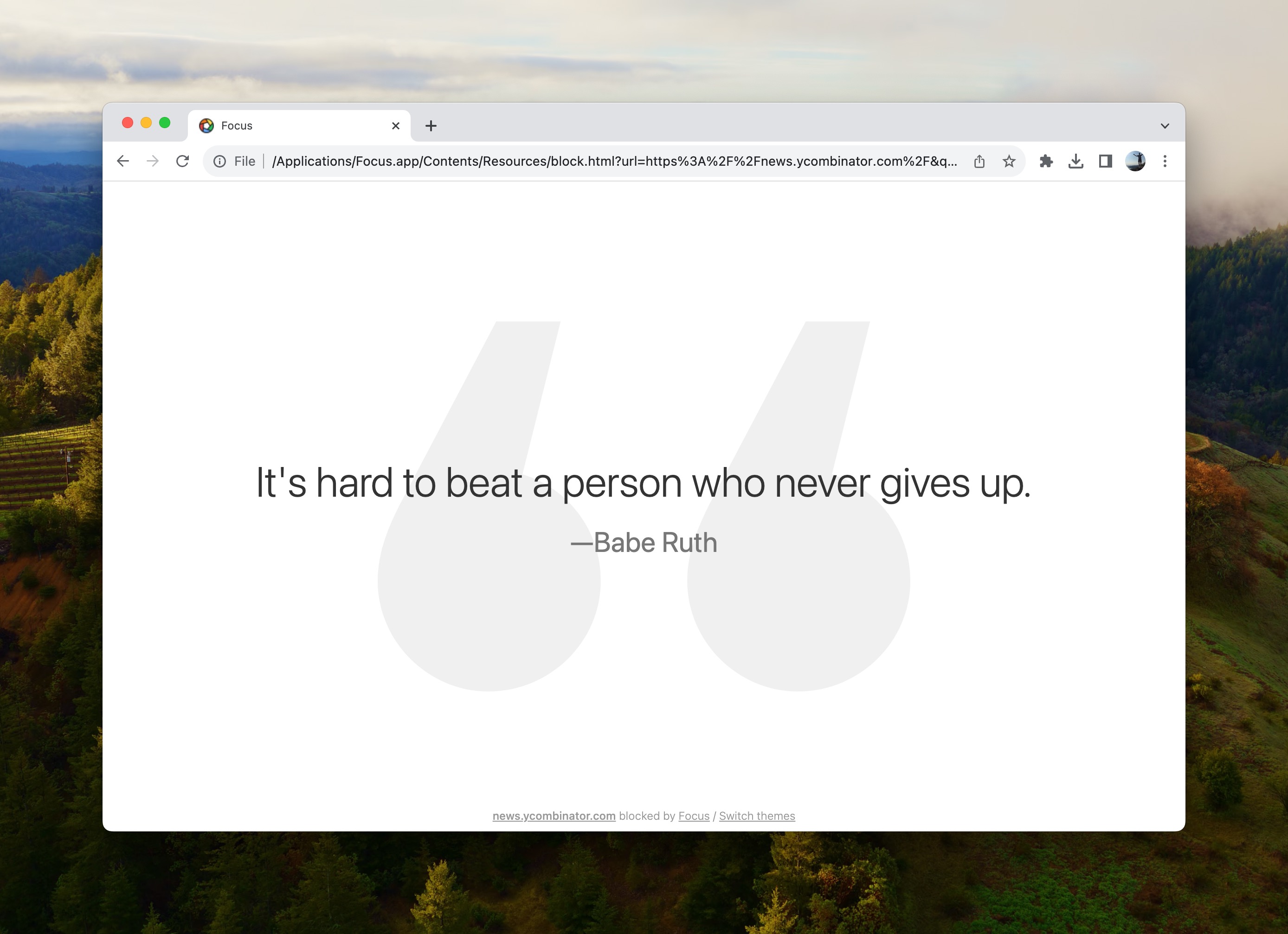 If it's not blocked, make sure you did Step 3. You might need to restart Focus.
If it's still not working, try using Safari or Google Chrome and visiting YouTube.com.