Focus 2 includes a way to disable itself when Locked or a Password is set, simply email [email protected] for a token and we'll respond ASAP.
To use the token, click the Focus menubar icon, then select the Focus menubar item at the top left of your screen. The Disable Focus action will be under the Focus menubar.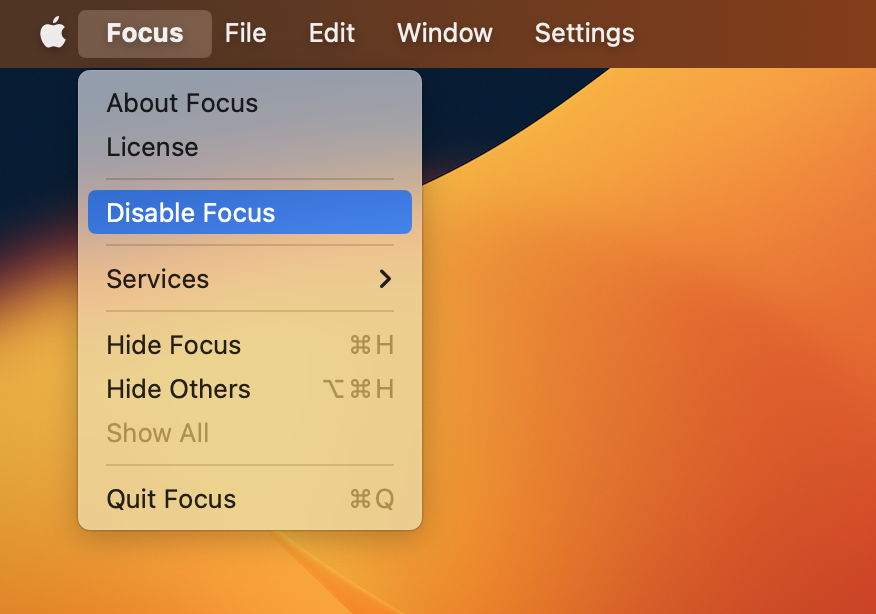 Then enter the token you received from [email protected]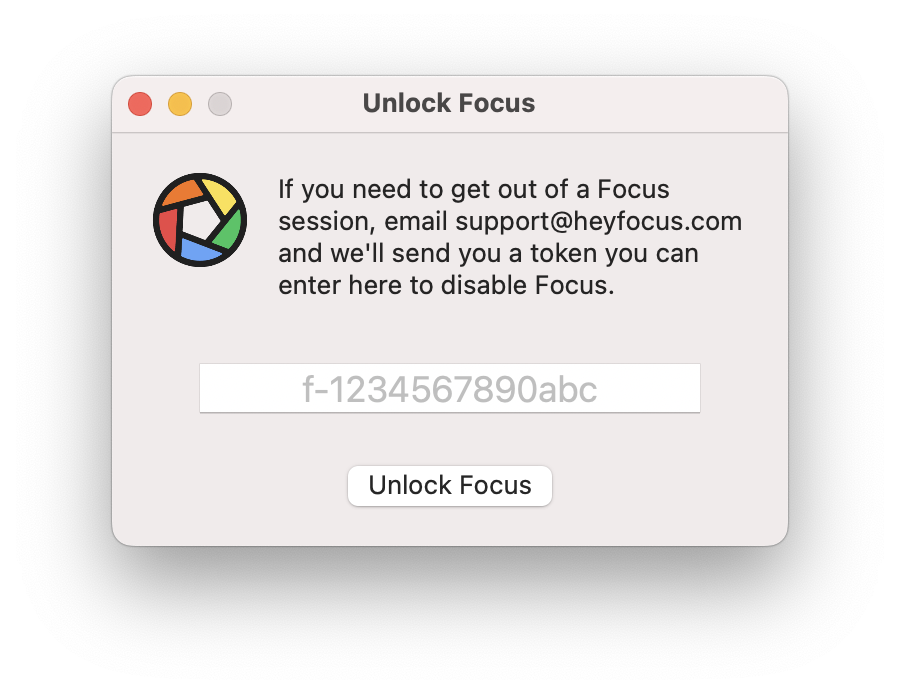 Focus will be unlocked, and you'll be able to access the entire Internet and change and settings.