Statistics
Statistics is a useful way to stay on top of your productivity.
Each Focus session will be automatically added to the graph, and you can use Week/Month/Year to drill in to the time period you're looking to use.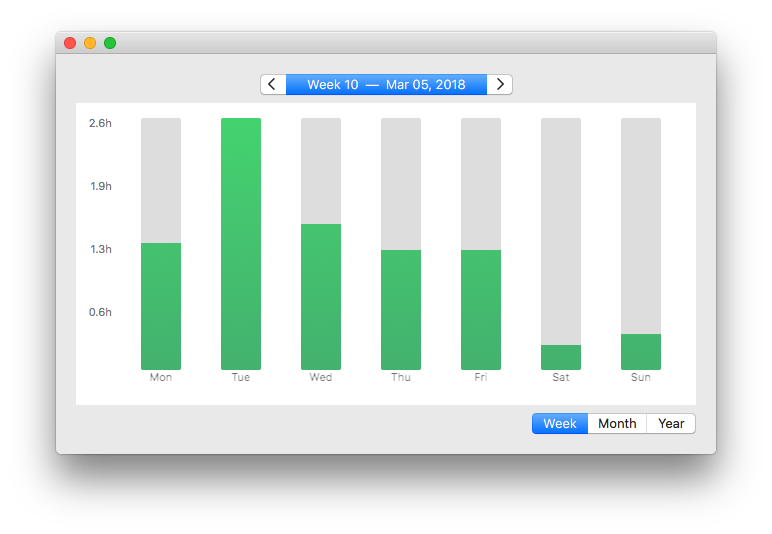 To access the Statistics window, open the Focus menu at the top of your screen and select Statistics.